History
Geosciences column: Iceland spar, or how Vikings used sunstones to navigate | EGU General Assembly 2011 Official Blog
by Bárbara Ferreira, EGU's Media and Communications Officer Nowadays, we can rely on GPS receivers or magnetic compasses to tell us how to reach our destination. Some 1000 years ago, Vikings had none of these advanced navigation tools.
Κωνσταντίνος Δαβάκης Konstantinos Davakis the Repeller 2ndWW
Puss in Boots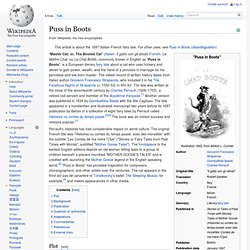 " Master Cat; or, The Booted Cat " (early French : Le Maître Chat, ou Le Chat Botté ), commonly known as " Puss in Boots ", is a French literary fairy tale about a cat who uses trickery and deceit to gain power, wealth, and the hand of a princess in marriage for his penniless and low-born master. The tale was written at the close of the seventeenth century by Charles Perrault (1628–1703), a retired civil servant and member of the Académie française . [ 1 ] The tale appeared in a handwritten and illustrated manuscript two years before its 1697 publication by Barbin in a collection of eight fairy tales by Perrault called Histoires ou contes du temps passé . [ 2 ] [ 3 ] The book was an instant success and remains popular. [ 1 ] Perrault's Histoires has had considerable impact on world culture.
The Medieval European Knight vs. The Feudal Japanese Samurai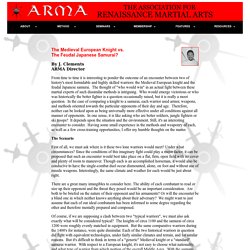 The Medieval European Knight vs. The Feudal Japanese Samurai? By J. Clements ARMA Director From time to time it is interesting to ponder the outcome of an encounter between two of history's most formidable and highly skilled warriors: the Medieval European knight and the feudal Japanese samurai.