Web 2.0 tools
Mandamientos del estudiante virtual | E-Learnin
Jonathon Fletcher: forgotten father of the search engine
3 September 2013Last updated at 19:01 ET By Joe Miller BBC News Until researchers tracked him down a few years ago, Jonathon Fletcher was not aware he had built the first modern search engine As Google celebrates its 15th birthday, the web giant has become a byword for information retrieval.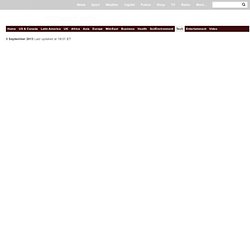 Search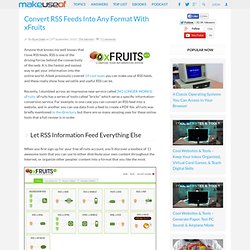 Convert RSS Feeds Into Any Format With xFruits
Recently, I stumbled across an impressive new service called [NO LONGER WORKS] xFruits. xFruits has a series of tools called "bricks" which serve a specific information-conversion service. For example, in one case you can convert an RSS feed into a website, and in another you can use data from a feed to create a PDF file. xFruits was briefly mentioned in the directory, but there are so many amazing uses for these online tools that a full review is in order. Let RSS Information Feed Everything Else When you first sign up for your free xFruits account, you'll discover a toolbox of 11 awesome tools that you can use to either distribute your own content throughout the Internet, or organize other peoples' content into a format that you like the most. The combinations and possibilities are exciting.
For many teachers the traditional textbook just doesn't cut it any more.
So...You Wanna Make Your Own Books and Texbooks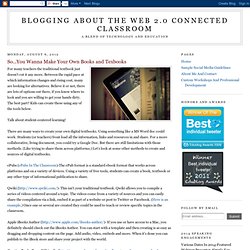 Checklist for Evaluating Tech Tools, Apps, Software, and Hardware « TechPudding
I have been searching high and low for an efficient, easy-to-understand list of criteria for evaluating hardware, software, tools, and everything in between.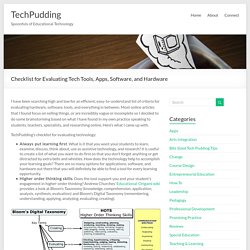 50 Indispensable EdTech Tools for 2012 - OnlineDegrees.org
Creating free apps, for free
www.4teachers.org | Tech-along | RubiStar: The rubric maker
Selecting a rating scale ubiStar offers two types of rating scales: numerical and descriptive.
Browse Courseware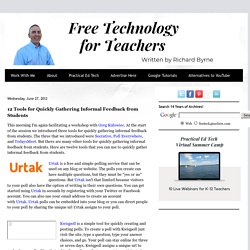 12 Tools for Quickly Gathering Informal Feedback from Students
This morning I'm again facilitating a workshop with Greg Kulowiec. At the start of the session we introduced three tools for quickly gathering informal feedback from students.
Schedule your Projects | Gantt Chart History and Software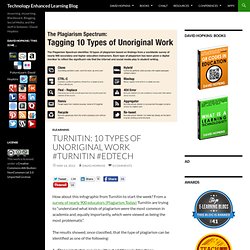 How about this infographic from Turnitin to start the week? From a survey of nearly 900 educators (Plagiarism Today) Turnitin are trying to "understand what kinds of plagiarism were the most common in academia and, equally importantly, which were viewed as being the most problematic".
Turnitin: 10 types of unoriginal work #turnitin #edtech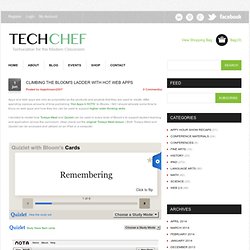 Apps and web apps are only as purposeful as the products and projects that they are used to create.
Climbing the Bloom's Ladder with HOT Web Apps