Music
DEPARTMENT OF EAGLES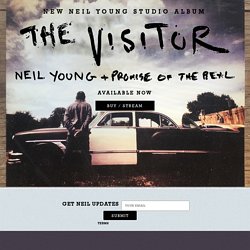 Neil Young
Whenever you do something good in the war against CO2, people around the world benefit. Everyone benefits. Neil Young Hawaii, USA Hundreds of flights were delayed or cancelled on Friday in China's commercial hub of Shanghai as record levels of air pollution shrouded the city in smog, prompting authorities to issue the highest level of health warning. The incident is especially embarrassing at a time when China seeks to build Shanghai into a global business hub on par with the likes of London, New York and Hong Kong by 2020. On Friday afternoon, the Shanghai government issued its severest health warning as the city's pollution index ranged between 23 times and 31 times the levels recommended by international health officials.
Fleet Foxes
MY MORNING JACKET
Saddle Creek Records
After a successful jaunt around the East Coast this past fall that ended in a blow-out New York City 10-year reunion show, Desaparecidos, the Nebraska-based 5-piece fronted by Conor Oberst, return for more. Their coast-to-coast tour will kick off August 28th in Minneapolis and will be making several stops including St. Louis, Chicago, Detroit, Nashville, Austin, New Orleans and Los Angeles.
Conor Oberst | Bright Eyes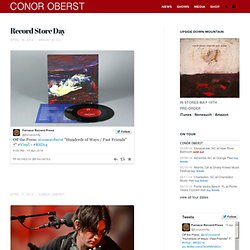 sweet adeline on facebook kinda been finding it easier to update elliott/site news on the sweet adeline facebook page lately. please visit it for the latest info while i figure out changes to the site! you don't have to be a member of facebook to see the page! to visit please click below: http://www.facebook.com/sweetadelinenet a day of rememberence and check out killrockstars.com for news about elliott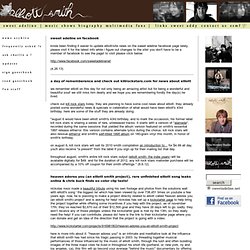 sweet adeline | the official elliott smith site - by fans
This site uses cookies to store information on your computer. Some cookies on this site are essential, and the site won't work as expected without them. These cookies are set when you submit a form, login or interact with the site by doing something that goes beyond clicking on simple links. We also use some non-essential cookies to anonymously track visitors or enhance your experience of the site.