Blogs
'Tis National Poetry Month! In April, classrooms around the country will dive into the expressive art of poetry. Shakespeare, Frost, Yeats, the list goes on and on. There are many great ways to bring poetry into the classroom, and whether it's reading, writing or performing prose, poetry can be a great way to engage students. To help you bring poetry into your classrooms, we've compiled a list of some of the best open resources. Read More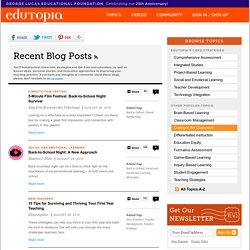 Stump The Teacher
mathschat - home
6thchat - home
5thchat - home
Free Educational Videos for K-12 Students
"No School - All Schools - Boston" "No School - All Schools - Canton" "No School - All Schools - Walpole" Yippee! That's the one! I remember sitting in front of the television or listening to the radio with my brothers and sisters waiting for the No School - All School announcement! Living in the "W" town our anticipation kept building and building after each letter of the alphabet.
No School - All Schools!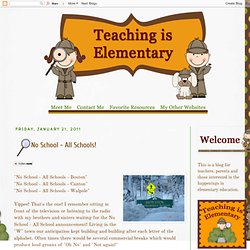 Inside the classroom, outside the box!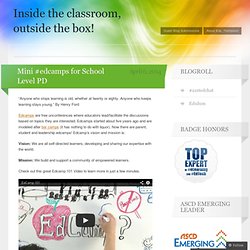 "Many school focus too much on achievement… (they need) to create opportunities for young people develop their learning muscles and their learning stamina through working on real problems… to reflect on and manage their own learning." by Guy Claxton The 5E model was developed by The Biological Science Curriculum Study (BSCS) . The 5Es represent the five stages of a sequence for teaching and learning: Engage, Explore, Explain, Elaboration and Evaluate. The 5E model easily incorporates all 21st century skills (4c's- create, critically think, communicate and collaborate) along with technology. Engage is where the objective/task is introduced but also allows you to pre-assess.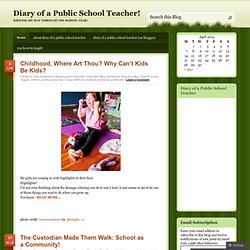 24 Mar I'm Not Retiring, And You Can't Make Me! Are you an "old" teacher? Are you one of those teachers people think they have the right to ask, "When are you going to retire?"
Diary of a Public School Teacher!
Rigor is NOT a Four-Letter Word
Conversations: Learning and Growing