Blogs
Symbaloo | Access your bookmarks anywhere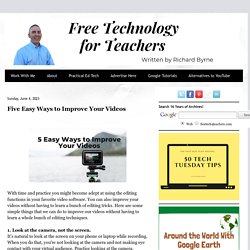 Free Technology for Teachers
This is a guest post from Samantha Morra of EdTechTeacher.org, an advertiser on Free Technology for Teachers. Many of us using technology in the classroom find ourselves caught between two worlds: Apple and Google. Apple's iPad is a fantastic tool in the classroom which provides students with various opportunities to consume, create, and communicate. Similar to a swiss-army knife, it is only limited by how we choose to use it. At the same time, Google apps provide students with cloud-based services, from search to document creation and sharing, that work seamlessly on iPad.
"The future belongs to those who see possibilities before they become obvious." -- John Scully "Looking up gives light, although at first it makes you dizzy." -- Rumi Can you teach students to be visionary? Can visionary thinking even be taught? Most of us might believe that being able to imagine possibility in the way that moves and inspires people is a mystical or unknowable human quality. Yet, by helping our students see themselves as agents of imagination and members of communities larger than themselves, teachers can create a foundation for a visionary curriculum.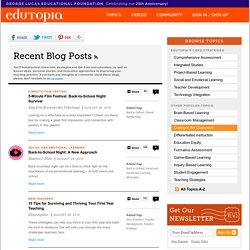 Blogs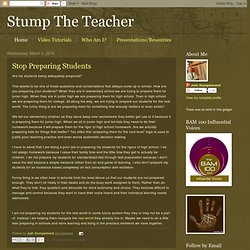 There have been numerous people doing the More Homework Meme and a few folks have tagged me. However, I am complying with the homework that my Twitter Best Friend For Life, Lyn Hilt, assigned me, as she was the first to tag me. I think it is a great way to get to know our fellow bloggers/tweeters, so here it goes. For starters, here are 11 random facts about me many people may not know.
Stump The Teacher
mathschat - home
6thchat - home
APPitic - 1,300+ EDUapps
Free Educational Videos for K-12 Students
5thchat - home
Free Educational Videos for K-12 Students
"No School - All Schools - Boston""No School - All Schools - Canton""No School - All Schools - Walpole" Yippee! That's the one! I remember sitting in front of the television or listening to the radio with my brothers and sisters waiting for the No School - All School announcement! Living in the "W" town our anticipation kept building and building after each letter of the alphabet.
No School - All Schools!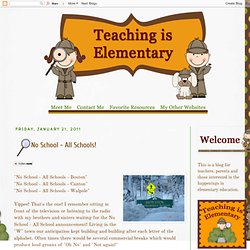 Inside the classroom, outside the box!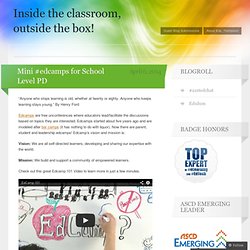 "Great discoveries and improvements invariably involve the cooperation of many minds. I may be given credit for having blazed the trail, but when I look at the subsequent developments I feel the credit is due to others rather than to myself." Alexander Graham Bell Guest Blog Post by Wayne Fisher, Elementary Science Specialist There is an urban myth that the only day you can balance an egg on its end is during the spring equinox, which happened to be March 20th at 12:57 pm.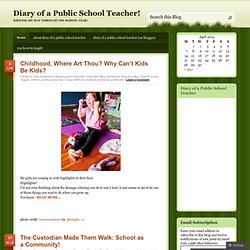 2 Apr Childhood, Where Art Thou? Why Can't Kids Be Kids? My girls are coming in with highlights in their hair.
Diary of a Public School Teacher!
Rigor is NOT a Four-Letter Word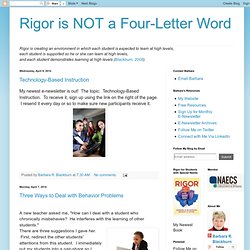 A new teacher asked me, "How can I deal with a student who chronically misbehaves? He interferes with the learning of other students." There are three suggestions I gave her. First, redirect the other students' attentions from this student.
Thanks to the awesome connection to CASIS, the Center for the Advancement of Science in Space, our 5th grade classrooms are participating in the Ants in Space project. Partnering up with CASIS, BioEd, and the researchers at Baylor College of Medicine, we are able to be a part of an actual investigation that involves real world science! This research involves ants, investigation design, collection of data, and student observation in connection to the actual science investigation that occurred on the International Space Station.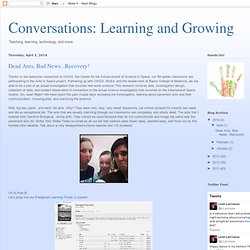 Conversations: Learning and Growing