Blogs
Symbaloo | Access your bookmarks anywhere
Free Technology for Teachers
"We don't get it. One day she says we should do one thing, and then the next day she says something different." This statement is felt by all but spoken by Carmen, a student from one of the two communities involved in the project. The Maya youth in the Guatemalan pueblos of Chirijox and San Juan La Laguna speak Spanish and their indigenous language. My language limitations leave me temporarily in the dark. I do not completely comprehend her words, but the anxiety is evident.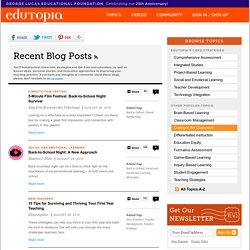 Blogs
Stump The Teacher
mathschat - home
6thchat - home
APPitic - 1,300+ EDUapps
Free Educational Videos for K-12 Students
5thchat - home
Free Educational Videos for K-12 Students
"No School - All Schools - Boston""No School - All Schools - Canton""No School - All Schools - Walpole" Yippee! That's the one! I remember sitting in front of the television or listening to the radio with my brothers and sisters waiting for the No School - All School announcement! Living in the "W" town our anticipation kept building and building after each letter of the alphabet.
No School - All Schools!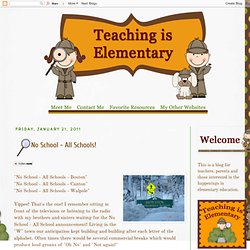 Inside the classroom, outside the box!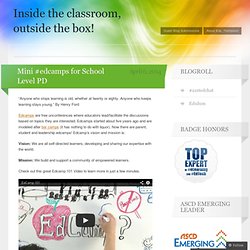 "The teacher is the one who gets the most out of the lessons, and the true teacher is the learner." By Elbert Hubbard Google has over 300 templates available for Google Drive which includes documents, spreadsheets, forms, presentations and drawings. Templates consist of newspapers, brochures, assessments, lesson plans etc. Below I give step by step directions of how to use templates in Google and Google Apps for Education (GAFE) along with submitting your own.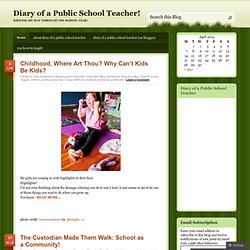 5 Jan Removing Recess: Test Scores Trump Play! Let me begin by being completely honest. I hate recess.
Diary of a Public School Teacher!
Rigor is NOT a Four-Letter Word
Conversations: Learning and Growing