Other stuff
CBGB Online - Home of Underground Rock - Virtual Tour
Life Hacks
Cookies on the New Scientist website close Our website uses cookies, which are small text files that are widely used in order to make websites work more effectively.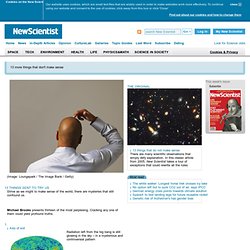 13 more things that don't make sense
Shit Brix - Mindfuck Pictures, When You See It You'll Shit Bricks
Care Packages for Soldiers Overseas
Drinking For | Movie Drinking Game: Willy Wonka and the Chocolate Factory
Animated GIFs galore
Brainless Tales
Creative Truths
Creative Truths Nice series called Creative Truths by Shirley-Ann Dick. 28th of September 2010 Probably Related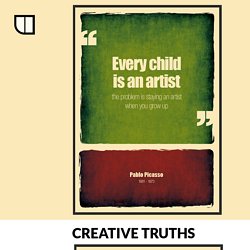 Photography seems easy at first glance. You simply make your frame and press the shutter button. The reality is, everyone can take a photo but not all can master it. There's more to photography than just simply "point and shoot." Photography is a skill only a handful have the patience and the passion to stick with. Photography students and enthusiasts must educate themselves with many technical terms such as aperture, shutter speed, focus and exposure.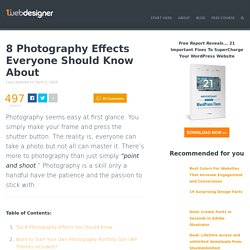 8 Effects Every Photographer Should Know About
Lucid Dream Guru - Master the Art of Lucid Dreaming
Relativity
Ubersuper ~ Stuff I Like
OMGWTFUN!
Cataphile.com - v2
Some of My Favorite One Liners
Save The Words
The GOOD 100, or so
I 'STUMBLED UPON' THIS POST AT 'LIVE THE CHARMED LIFE' AND I LOVED IT SO MUCH, I JUST HAD TO SHARE IT! It begins... You see, when we're born we see the world in an uncomplicated way. We know what we need, and we ask for it. We like nice people, and we don't like mean people. We sleep when we're tired, we eat when we're hungry, and we stop eating when we're full.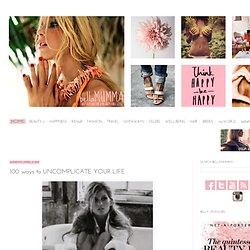 *bellaMUMMA {life is beauty-full}: 100 ways to UNCOMPLICATE YOUR LIFE
portraits
Bookshelves + Staircase = Bookstairs
Inspiration Gallery #173 – Various quotations
29 ways to stay creative
The Staff Recommends: Home
30 ways of making her smile | Rungmasti --- Have masti With Colors
What Happened Bandages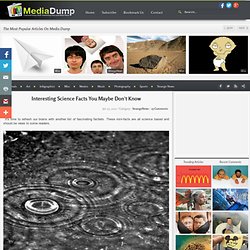 Interesting Science Facts You Maybe Don't Know
Jan 25, 2011 / Category : StrangeNews / 25 Comments
Creative using of food
The 6 Crappiest Interview Questions
Gifts
100 Ways for Your Family to Make a Difference