Internet Cool Stuff
Rachel Caldwell. Sketchbook Secrets: 50 Beautiful Sketchbook Scans. The sketchbook is—to borrow a term from the new millenniums' popular discourse—an artist's BFF.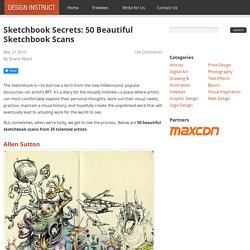 It's a diary for the visually inclined—a place where artists can most comfortably explore their personal thoughts, work out their visual needs, practice, maintain a visual history, and hopefully create the unpolished work that will eventually lead to amazing work for the world to see. But, sometimes, when we're lucky, we get to see the process. Nomad Heart Henna. What Your Web Design Says About You (Infographic) Color Scheme Designer 3. Фото и рисунки, арт и креативная реклама. Easy to Make Eid Mehndi Designs of all Cultures Pakistani Indian & Arabic Henna Pattern.
Celebrate chand raat and eid with new mehndi designs.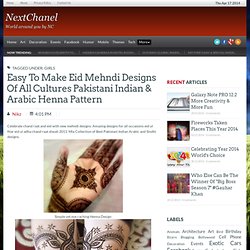 Amazing designs for all occasions eid ul fitar eid ul adha chand raat diwali 2011. Mix Collection of Best Pakistani Indian Arabic and Sindhi designs. Simple yet eye caching Henna Design. Various quotations | #222. COLOR IN MOTION. GRAFFICARTS. Skout™ • resources + for designers + by designers.
Documentary List | Top Documentary Films.
Facebook Symbols, Symbols for Facebook.
---