2012 screencasting resources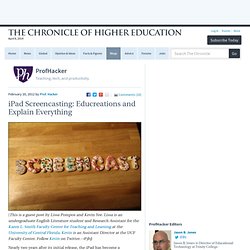 [This is a guest post by Lissa Pompos and Kevin Yee. Lissa is an undergraduate English Literature student and Research Assistant for the Karen L. Smith Faculty Center for Teaching and Learning at the University of Central Florida. Kevin is an Assistant Director at the UCF Faculty Center. Follow Kevin on Twitter.--@jbj]
iPad Screencasting: Educreations and Explain Everything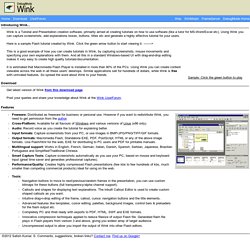 Here is a sample Flash tutorial created by Wink. Click the green arrow button to start viewing it.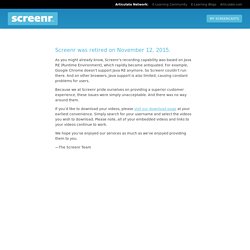 Using @Screenr to create and embed some kick butt training vignettes for a presentation. *LOVE* this website by @Articulate! #rocks —ross_sanders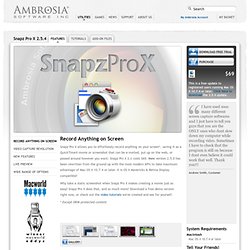 I have used sooo many different screen capture softwares and I just have to tell you guys that you are the ONLY ones who dont slow down my computer while recording video. Sometimes I have to check that the program is still on because I dont even believe it could work that well. Thank you!!! Andrew Smith, Customer Snapz Pro X is a nicely wrought utility that puts all other screen-capture methods to shame.