2012 screencasting resources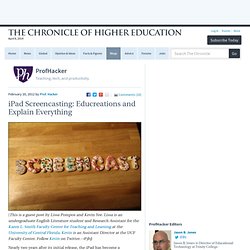 [ This is a guest post by Lissa Pompos and Kevin Yee. Lissa is an undergraduate English Literature student and Research Assistant for the Karen L. Smith Faculty Center for Teaching and Learning at the University of Central Florida . Kevin is an Assistant Director at the UCF Faculty Center. Follow Kevin on Twitter.--@jbj ]
iPad Screencasting: Educreations and Explain Everything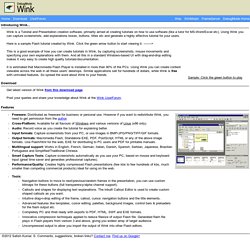 Here is a sample Flash tutorial created by Wink. Click the green arrow button to start viewing it.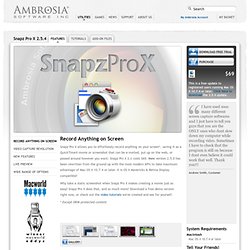 I have used sooo many different screen capture softwares and I just have to tell you guys that you are the ONLY ones who dont slow down my computer while recording video.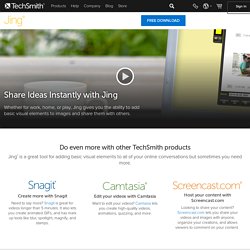 Enhance Your Online Conversations With Jing Jing gives you the basic tools to start sharing images and short videos of your computer screen. Capture What You See Capture an image of what you see on your computer screen with Jing. Simply select any window or region that you want to capture, mark up your screenshot with a text box, arrow, highlight or picture caption, and decide how you want to share it.