Cakes
Someone Left The Cake Out In The Rain
Wednesday, April 7, 2010 Lincoln's Red Velvet (Cheesecake) Cake Psssst…. there's a surprise inside this pale exterior!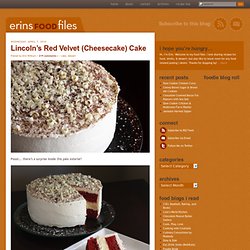 Erin's Food Files » Lincoln's Red Velvet (Cheesecake) Cake
The Brownie Project
How cute is this cake?! Not only does it look awesome, it is so easy to make! No cake decorating skills required. I made this for a co-workers birthday. She is always munching on candy, so I knew this would be perfect for her. All you do is take your favorite cake recipe, bake and let cool.
Kit Kat Cake | Made in Melissa's Kitchen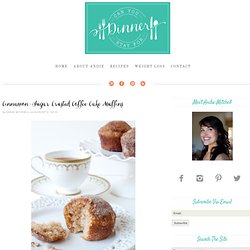 Cinnamon-Sugar Crusted Coffee Cake Muffins These taste just like an old-fashioned doughnut with cinnamon and sugar. Be prepared to make more immediately because they'll be gone in no time. . Ingredients 1 ¾ cups all-purpose flour 1 ½ teaspoon baking powder ½ teaspoon salt 1/4 teaspoon nutmeg 3/4 teaspoon cinnamon 1/4 cup vegetable oil 2/3 cup granulated sugar 1 egg 1 cup milk
Cinnamon-Sugar Crusted Coffee Cake Muffins
Rainbow Cake in a Jar | The Family Kitchen
I've always had a penchant for sunshine in a jar. Doesn't the very phrase itself, "sunshine in a jar," roll off your tongue and fill your mouth with magic? While I've never yet found myself a sunshine in a jar, I think we may have just concocted it in our kitchen tonight. In this simple recipe, a basic white cake is turned into a slew of bright colors, baked to perfection, then topped with a creamy white frosting. Cakes baked in jars can be topped with traditional metal canning lids and stored in the fridge for up to five days.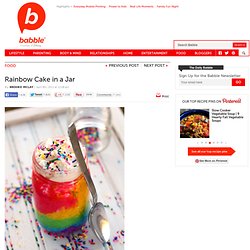 photo by David Bishop yield Makes 10 to 12 servings A decadent, impressive dessert that appeals to everyone's inner Boy Scout or Girl Scout. Begin preparing this a day ahead.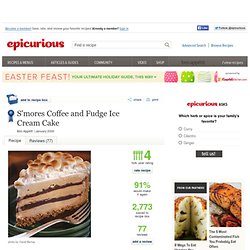 S'mores Coffee and Fudge Ice Cream Cake Recipe at Epicurious