Cakes
Wednesday, April 7, 2010 Lincoln's Red Velvet (Cheesecake) Cake Psssst…. there's a surprise inside this pale exterior!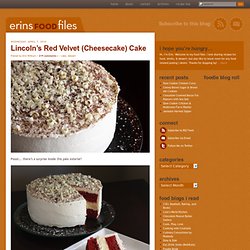 How cute is this cake?! Not only does it look awesome, it is so easy to make! No cake decorating skills required. I made this for a co-workers birthday. She is always munching on candy, so I knew this would be perfect for her. All you do is take your favorite cake recipe, bake and let cool.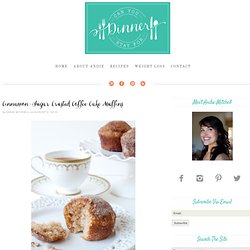 Coffee Cake Muffins Crusted with Cinnamon and Sugar (recipe from Tasty Kitchen ) *WARNING: They taste like a donut. Be prepared for euphoria. (makes 12) 1-¾ cup flour 1-½ teaspoon baking powder ½ teaspoon salt ½ teaspoon nutmeg ½ teaspoon cinnamon ⅓ cup oil ¾ cup granulated sugar 1 egg ¾ cup milk
I've always had a penchant for sunshine in a jar. Doesn't the very phrase itself, "sunshine in a jar," roll off your tongue and fill your mouth with magic? While I've never yet found myself a sunshine in a jar, I think we may have just concocted it in our kitchen tonight. In this simple recipe, a basic white cake is turned into a slew of bright colors, baked to perfection, then topped with a creamy white frosting. Cakes baked in jars can be topped with traditional metal canning lids and stored in the fridge for up to five days.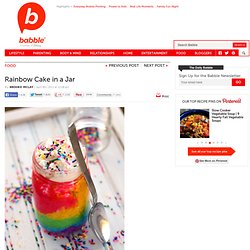 Preheat oven to 350°F. Finely grind graham crackers, toasted almonds and 3 tablespoons sugar in processor. Add 1/2 cup melted butter; process mixture until moist crumbs form. Press graham cracker mixture onto bottom and up sides of 9-inch-diameter springform pan with 2 3/4-inch-high sides.