Finger Snacks
Blue-Eyed Bakers - Blue Eyed Bakers. Cake Batter & Sprinkle Bark. I think I've found my sugar & sprinkles soul sister recently.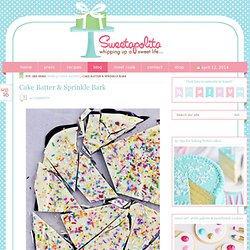 I really do. The funny thing is, I had popped by Jessica's blog from time to time when I would spot her yummy treats linked by friends on twitter, but I didn't really get a chance to sit down and really take a good long look through her recipes until this past week. That's when I came across the sprinkled masterpiece of epic proportion: her cake batter chocolate bark. Chocolate Chip Cookie Dough Truffles. Chocolate Chip Cookie Dough Truffles I've never liked chocolate chip cookies.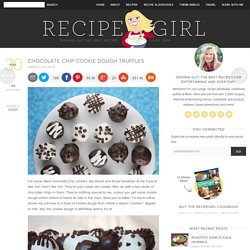 Go ahead and throw tomatoes at me if you'd like, but I don't like 'em. Trick or Treat! Halloween Cookie Dough Pops. Happy Halloween!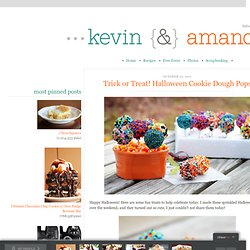 Here are some fun treats to help celebrate today. I made these sprinkled Halloween pops over the weekend, and they turned out so cute, I just couldn't not share them today! We all know that cookie dough is the best part of making cookies… And what could be more fun than cookie dough dipped in candy and covered in sprinkles? It's cookie dough! These guys are pretty straight-forward. Chocolate Chip Cookie Dough Bark. Cookie dough in a bark.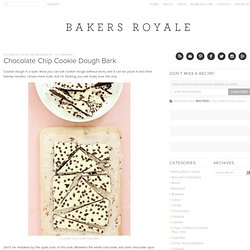 Now you can eat cookie dough without worry and it can be yours in less than twenty minutes. I know more bark, but I'm thinking you will really love this one. Chocolate Chip Cookie Dough Bark Don't be mistaken by the quiet look of this bark.
---