Finger Snacks
I think I've found my sugar & sprinkles soul sister recently.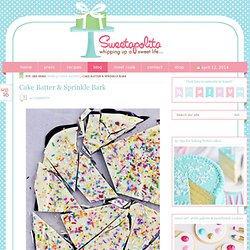 Chocolate Chip Cookie Dough Truffles I've never liked chocolate chip cookies. Go ahead and throw tomatoes at me if you'd like, but I don't like 'em.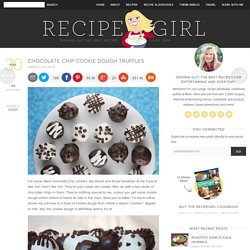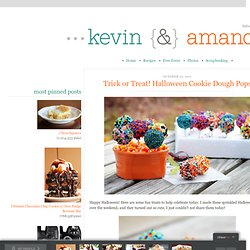 Trick or Treat! Halloween Cookie Dough Pops
Happy Halloween! Here are some fun treats to help celebrate today.
Cookie dough in a bark.