VARIADOS
Tech tools for education. Integrate iPads Into Bloom's Digital Taxonomy With This 'Padagogy Wheel' You're going to want to turn on your printer and fire up a PDF viewer.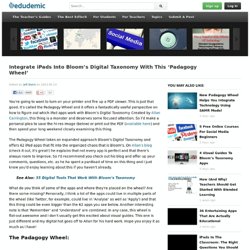 This is just that good. It's called the Padagogy Wheel and it offers a fantastically useful perspecitve on how to figure out which iPad apps work with Bloom's Digital Taxonomy. Created by Allan Carrington , this thing is a monster and deserves some focused attention. Finally it is coming, and coming fast! Yes, Coursera is now taking up the teacher education as it expands its MOOCs "Coursera moves beyond universities and into K-12 with 12 new institutions and 28 free courses for teachers" The massive open online course (MOOC) provider is expanding beyond university courses by offering 28 teaching courses for free, with more to come.Coursera says it wants to create a hub of teacher professional development courses aimed at providing teachers, parents, and anyone else who teaches with "the tools and skills to help build stronger education systems."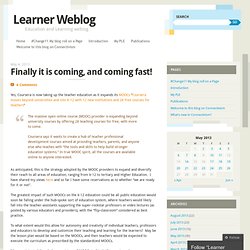 In true MOOC spirit, all the courses are available online to anyone interested. As anticipated, this is the strategy adopted by the MOOC providers to expand and diversify their reach to all areas of education, ranging from k-12 to tertiary and Higher Education. I have shared my views here and so far I have some reservations as to whether "we are ready for it or not".
(4) Twitter. Coursera.org. Www.proppi.uff.br/portalagir/sites/default/files/cartilha_autoria_-_digital.pdf. Mastery in Communication Initiative. The Mastery in Communication Initiative promotes communication excellence by providing communication courses, coaching, and student advising.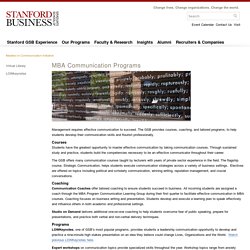 Our mission is to help students at all levels of communication competence achieve mastery in communication. We work not only with MBA students but also with students in the MSx Master's Program and PhD candidates; space in our classes and workshops is made available to other graduate students at Stanford when possible. Internet Archive: Digital Library of Free Books, Movies, Music & Wayback Machine. Open Culture. 30 ferramentas online gratuitas para a educação. A importância da dopamina para sua vida. O a neurociência está invadindo as salas de aula. Radical Human Ecology: Intercultural and Indigenous Approaches - Lewis Williams, Alastair McIntosh, Rose Roberts. 10 habilidades digitais que todo professor deve ter.
E-pedagogy course - <a href=" lectures</span></a> E-pedagogy (PDF) References: Bates, Tony (2005): Technology, e-learning, and distance education.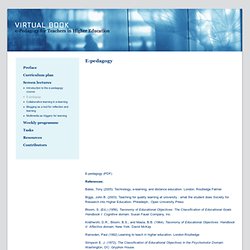 London: Routledge Falmer Biggs, John B. (2003): Teaching for quality learning at university : what the student does Society for Research into Higher Education: Philadelph.: Open University Press. Share what you know. For Students. The Student's Guide to Choosing a Major Some high school students have an idea of how they want their career to end up, so they choose a school and a program aligned with those aspirations.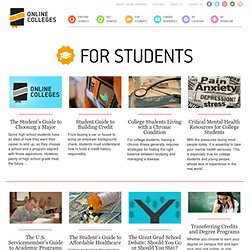 However, plenty of high school grads treat the future … Instituto Claro - Educar para Empreender e Empreender para Educar. Eduviews: Blended Learning. Eduviews Updates to stay up to date with eduviews Contact the Sponsor for more information on Blackboard Blended learning, the teaching practice that combines teaching methods from both face-to-face and online learning, is an established, rapidly growing model of instruction.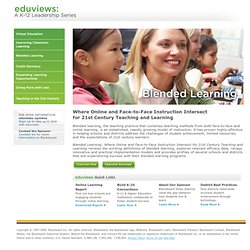 It has proven highly effective in helping schools and districts address the challenges of student achievement, limited resources, and the expectations of 21st century learners. Blended Learning: Where Online and Face-to-Face Instruction Intersect for 21st Century Teaching and Learning reviews the working definitions of blended learning, explores relevant efficacy data, recaps innovative and practical implementation models and provides profiles of several schools and districts that are experiencing success with their blended learning programs. Ask the Expert Technology. << Back to Ask the Expert Home Classroom instruction is becoming increasingly involved in an essential shift from monotype lectures to the use of several technologies in delivering information.
This shift can provide more dynamic and engaging sessions, as well as make available assistive learning to students with disabilities. Various types of technology, including many social media tools, are used to support and enhance classroom instruction while also evoking students' interest in the content. Social networks such as Facebook, MySpace, and LinkedIn have dramatically changed the way students communicate internationally and have become more prominent in the lives of all people. Piazza – Ask. Answer. Explore. Whenever. For Teachers – Google in Education. 2012 Global CEO Study.
Overview For some time, businesses have been refining and optimizing their networks of suppliers and partners.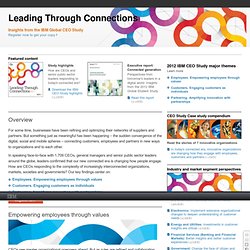 But something just as meaningful has been happening – the sudden convergence of the digital, social and mobile spheres – connecting customers, employees and partners in new ways to organizations and to each other. In speaking face-to-face with 1,709 CEOs, general managers and senior public sector leaders around the globe, leaders confirmed that our new connected era is changing how people engage. Inovação e educação - PORVIR. E-professor. A Evolução da web. Education.
---