Installations plastiques
bosch & simons
BREATHE , 2010 Works by Zul Mahmod Presented by ION ART Curated by Ms Lindy Poh ION ART Gallery, Singapore
Sound Installation « Zulmahmod's Blog
Twenty Nine Of The Best Recordings I Never Got Round To Making (2012) labelled cassettes 50cm x 12cm x 8cm Twenty nine cassette boxes each with a typewritten label on the spine. The labels come from a book of potential titles collected by the artist since May 2007, the majority of which have never been used.
Works « Graham Dunning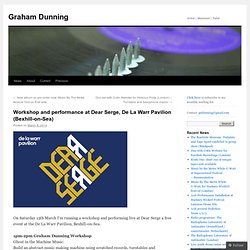 Introduction
Arno Fabre - site officiel
PAUL PANHUYSEN
Max Neuhaus
Ivan Abreu | works / Works
Jérôme Abel Webring : activités et liens
Eryck Abecassis
Boris Achour - Non-stop paysage, 2003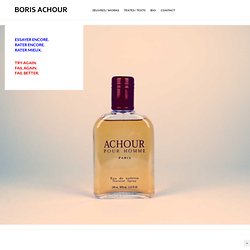 Non-stop paysage Fri-Art, Fribourg, Suisse, 2003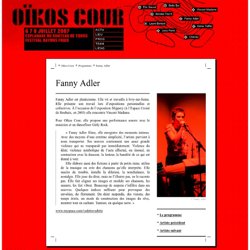 Oïkos Cour / Fanny Adler
Fanny Adler est plasticienne. Elle vit et travaille à Ivry-sur-Seine.
100 green fluorescent lamps and a sound element (the sound of a large space full of people and the periodic passage of a squadron of jet aircraft)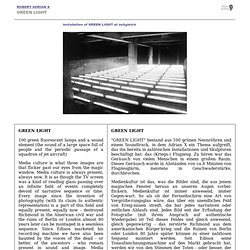 Robert Adrian X - GREEN LIGHT
Saâdane Afif
Un article de Wikipédia, l'encyclopédie libre. Saâdane Afif , né le 7 juillet 1970 à Vendôme , est un artiste français. Parcours [ modifier ]
Klanginstallationen by Richard Aicher - Sound Installations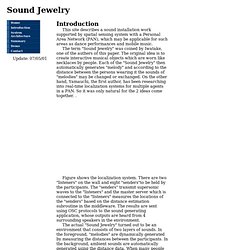 Introduction This site describes a sound installation work supported by spatial sensing system with a Personal Area Network (PAN), which may be applicable for such areas as dance performances and mobile music.
Sound Jewlry
Speaker Series
Azimuth 2007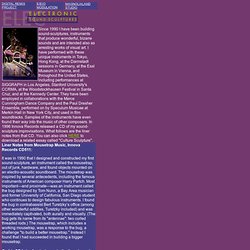 Liner Notes from Mousetrap Music, Innova Records CD511: It was in 1990 that I designed and constructed my first sound-sculpture, an instrument called the mousetrap, out of junk, hardware, and found objects mounted on an electro-acoustic soundboard.
Sound Sculpture
duo d'interventions sonores formé de Rodolphe Alexis et Valérie
Nigel Helyer and Simo Alitalo
Nigel Helyer , Australia's foremost sound artist, has been prominently involved in all SoundCulture festivals, been included in Perspectas and Sydney Biennales, and has contributed outstanding sound installations to two SoundWatch festivals.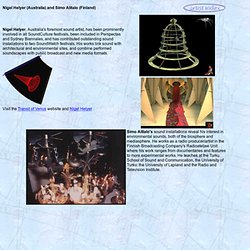 Work – Jamie Allen
- www. cycliq .org -
Laura Phillips " Laurie " Anderson (born June 5, 1947 [ 1 ] ) is an American experimental performance artist , composer and musician who plays violin and keyboards and sings in a variety of experimental music and art rock styles.
Laurie Anderson
ENBA Lyon // post-diplôme art 2009/10
Fouad BOUCHOUCHA né à Marseille 1981 Il convient généralement d'inscrire les « Arts sonores » dans une contemporanéité qui leur est conférée par les technologies numériques et les avancées actuelles liées au développement d'Internet et des réseaux. Si le travail de Fouad Bouchoucha est résolument contemporain, il reste que sa manière de produire du son résonne encore des termes esthétiques de la musique, révélés par Berlioz en 1844 dans son « Traité d'instrumentation et d'orchestration » qui affirmait que « tout corps sonore utilisé par un compositeur est un instrument de musique », ce qui, comme l'écrivait Christophe Kihm dans le n°271 de septembre 2001 de la revue Art Press, faisait entrer « officiellement » le bruit dans la partition.
Auditory Tactics