Architecture
Toward Cycle Cities: How Architects Must Make Bikes Their Guiding Inspiration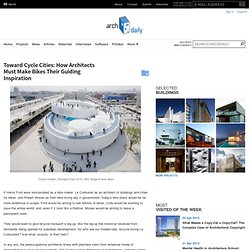 If Henry Ford were reincarnated as a bike maker, Le Corbusier as an architect of buildings and cities for bikes, and Robert Moses as their bike-loving ally in government, today's bike plans would be far more ambitious in scope. Ford would be aiming to sell billions of bikes, Corb would be wanting to save the whole world, and, even if it took him a lifetime, Moses would be aiming to leave a permanent mark.
Fuck Off As A Service (FOAAS)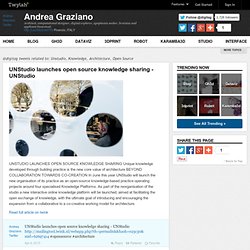 UNSTUDIO LAUNCHES OPEN SOURCE KNOWLEDGE SHARING Unique knowledge developed through building practice is the new core value of architecture BEYOND COLLABORATION TOWARDS CO-CREATION In June this year UNStudio will launch the new organisation of its practice as an open-source knowledge-based practice operating projects around four specialised Knowledge Platforms. As part of the reorganisation of the studio a new interactive online knowledge platform will be launched, aimed at facilitating the open exchange of knowledge, with the ultimate goal of introducing and encouraging the expansion from a collaborative to a co-creative working model for architecture.
UNStudio launches open source knowledge sharing - UNStudio
Conférence LABCITY, L'École Centrale à Paris-Saclay
Wang Shu remporte le Pritzker 2012
L'architecte de 48 ans succède au , en remportant le prestigieux Prix Pritzker 2012. Ceramic House – Jinuha – Chine – Wang Shu Décerné par la Fondation Hyatt, le Pritzker récompense depuis 1979 un architecte vivant dont le travail démontre un talent, une vision, un engagement, qui ont contribué de façon significative à l'humanité et à l'environnement bâti à travers l'art de l'architecture… Parmi les lauréats du Pritzker, on compte notamment Zaha Hadid, Jean Nouvel, Norman Foster, Rem Koolhaas, Renzo Piano, Frank Gehry ou encore Richard Rogers. Wenzhen College Library – Suzhou Chine – Wang Shu
Architectures - La maison Vitra de Herzog et de Meuron, 2009
And guess what!? It actually works!
Blog Archive » Herzog & de Meuron Launched Their First Website Today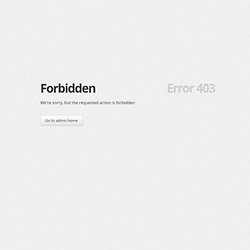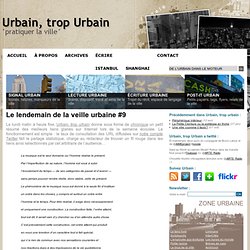 9 « Urbain, trop Urbain
Le lundi matin à heure fixe, Urbain, trop urbain donne sous forme de chronique un petit résumé des meilleurs liens glanés sur Internet lors de la semaine écoulée. Le fonctionnement est simple : le taux de consultation des URL diffusées sur notre compte Twitter fait le partage statistique, charge au rédacteur de trouver un fil rouge dans les liens ainsi sélectionnés par cet arbitraire de l'audience… La musique est le seul domaine où l'homme réalise le présent.
– 26 October 2010 This is not going to be the most objective review of Jane Burry and Mark Burry's latest book, The New Mathematics of Architecture (Amazon)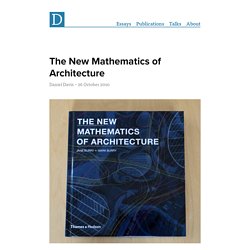 The New Mathematics of Architecture « Digital Morphogenesis | Evolving architecture through computation
Société : Lyon, cité radieuse. L'aventure du mouvement moderne international
Vincent BELEY- La dimension territoriale de la lutte contre le chômage (Interviews) Vincent BELEY, Directeur de la maison de l'emploi et de la formation (MDEF) de Lyon« Le but des politiques d'insertion est donc de faire en sorte que des personnes éloignées durablement de l'emploi puissent, grâce à un accompagnement personnalisé renforcé, intégrer ou réintégrer le marché du travail »emploi, chômage, rôle du territoire, métropolisation Ludovic HALBERT : La cohésion sociale comme facteur de compétitivité économique (Interviews) Ludovic HALBERT, CNRS« Ces politiques d'attractivité présentent des limites évidentes dans la mesure où leurs leviers ne portent pas directement sur le fonctionnement du système productif » mondialisation, métropole, économie, innovation, compétitivité, social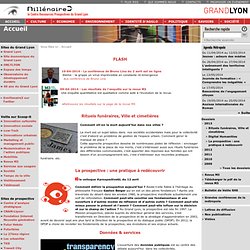 Defining #parametric #design and #architecture :: complexitys
dailyCharrette | Architecture & Culture Urbaine
grasshopper
a-ngine
dailyCharrette | Architecture & Culture Urbaine
Parametricist Manifesto / Patrik Schumacher
We have seen a growing interest in parametric design as it offers a new approach to architecture based on advanced computational design techniques. As parametricism becomes a tool more designers are turning toward, is this method beginning to define the style of our time? In an effort to identify our architectural style to allow it to be recognized, Patrik Schumacher, a partner at Zaha Hadid, has communicated his beliefs in his Parametricist Manifesto. "As a style, parametricism is marked by its aims, ambitions, methodological principles, and evaluative criteria, as well as by its characteristic formal repertoire." More about the manifesto after the break.