WD Tools
GRAPHICS SOURCES
OPEN SOURCE PROGS. I Got 99 Problems, but Developing Ain't One - Software Developer. 100 Essential Resources for Web Developers Software Developer Editors In the words of the rapper/entrepreneur and occasional developer Jay-Z, "If you got developing problems I feel bad for you son....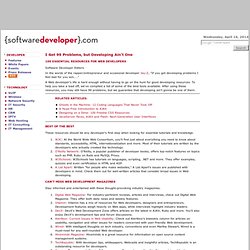 " The Top 100 for Wed Sep 1 4:00:02 2010. 100 Essential Web Development Tools - Noupe Design Blog. Mar 16 2010 By Neil Skirrow As web technologies constantly advance, the skills a developer is expected to have are constantly increasing.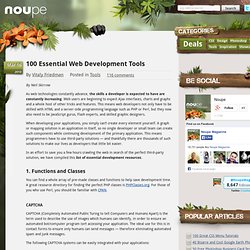 100+ Resources for Web Developers | BlogWell. Photo Credit: SMITHMag Update #1 – March 14, 2008 Update #2 – September 22, 2008 Translated into Italian at Geekissimo There is some amazing stuff out there on the Web–resources, tools, tricks, and tips.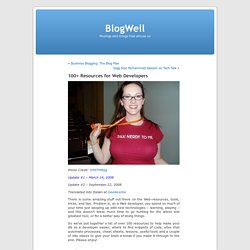 Problem is, as a Web developer, you spend so much of your time just keeping up with new technologies – learning, playing – and this doesn't leave much time to go hunting for the latest and greatest tool, or for a better way of doing things. Web Designer Help » Over 100 Stunning Logo Designs. Over 100 Stunning Logo Designs Logos are an integral part of a company, a good logo can make or break a website or a company.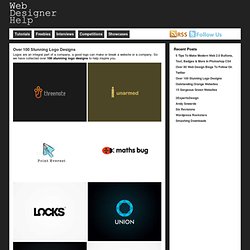 So we have collected over 100 stunning logo designs to help inspire you. 3 Comments to "Over 100 Stunning Logo Designs" #1 Posted by nikhil (06.02.10 at 08:42 )
---