Photoshop Tutorials
30 Awesome Photoshop CS4 Tutorials | Photoshop Tutorials, Photoshop Training, design and Inspiration
Attractive backgrounds to any graphics, banners or ads are relatively important.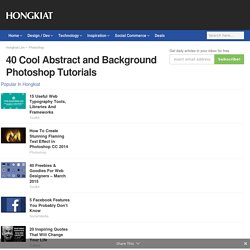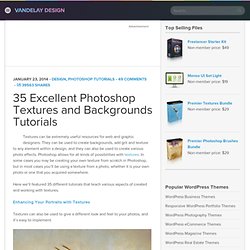 Textures can be extremely useful resources for web and graphic designers. They can be used to create backgrounds, add grit and texture to any element within a design, and they can also be used to create various photo effects.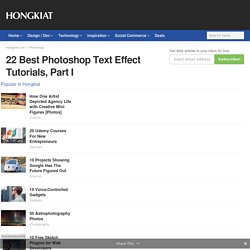 Typography means a lot in any medium kind of presentation.
Photoshop Photo Editing Tutorials - Photo Retouching Tutorials
Photoshop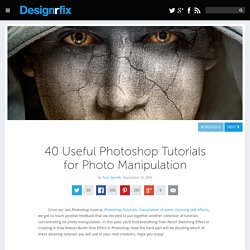 Since our last Photoshop tutorial, Photoshop Tutorials: Compilation of some stunning text effects, we got so much positive feedback that we decided to put together another collection of tutorials concentrating on photo manipulation.
Photoshop Extract Hair Tutorial*
In this tutorial, we are going explore the basics of jQuery animations for you to get prepared for advanced designs. Animations is the core functionality behind the interactive elements in web design. The design of a website plays a major role in attracting visitors on a consistent basis.
Photo Effects | 1stwebdesigner - Graphic and Web Design Blog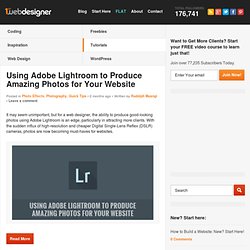 150+ beautiful photoshop patterns brushes and textures for download - WittySparks