Pictures
How to make your friends like you. Sir-mitchell-illustrations-16. - StumbleUpon. Mental_floss Blog & Treehouses for All Occasions. There's something about a treehouse that appeals to all of us.
Maybe it's the view, or getting close to nature, or reliving childhood memories. There are many ways to enjoy treehouses, no matter what age you are. Lori Nix - StumbleUpon. Review of the year 2011: animals feeding and fighting. A fox is caught mid-pounce as it prepares to nose-dive into deep snow to catch a mouse.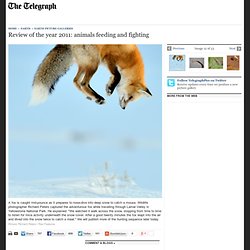 Wildlife photographer Richard Peters captured the adventurous fox while travelling through Lamar Valley in Yellowstone National Park. He explained: "We watched it walk across the snow, stopping from time to time to listen for mice activity underneath the snow cover. After a good twenty minutes the fox leapt into the air and dived into the snow twice to catch a meal.
" We will publish more of the hunting sequence later today. Picture: Richard Peters / Rex Features. Lorenzo Duran - Designaside.com. L'artista spagnolo Lorenzo Duran si avvale delle foglie come tela per le sue incisioni.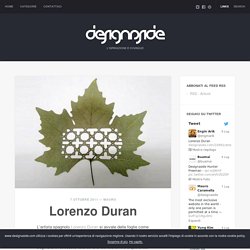 Dopo il lavaggio e l'essiccazione, rimuove con precisione chirurgica ed estrema cura i segmenti in eccesso, usando una tecnica simile a quella del tradizionale paper cutting. Quest'ultimo passo è ovviamente il più difficile vista la fragilità del materiale scelto, il risultatò di questo processo è una serie di affascinanti disegni geometrici incredibilmente belli e dilicati. Grazie a Francesca per il suggerimento. via: illusion.scene360.com Autore: Mauro Caramella. Yokai_jiten_2_large.jpg from pinktentacle.com. 1364498_460s.jpg from cloudfront.net - StumbleUpon. Don't Put Your Life On Hold... - Global One TV - StumbleUpon. Kinderspiele-20111-a25017894.jpg from fotocommunity.com. BlogVirgin1.JPG from asparagine.net. 20 Amazing Snow Photos snow photos 5 – ARTBoom.
---