Recipes
Recipe Index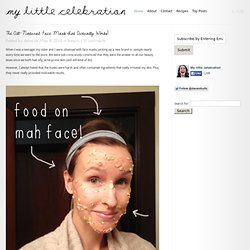 My Little Celebration | A Celebration of Healthy Food and Living
When I was a teenager my sister and I were obsessed with face masks, picking up a new brand or sample nearly every time we went to the store. We were sub-consciously convinced that they were the answer to all our beauty woes since we both had oily, acne-prone skin (and still kind of do). However, I always hated that the masks were harsh and often contained ingredients that really irritated my skin. Plus, they never really provided noticeable results. Well, today I have a natural remedy to share.
Recipe Index (page 1 of 2)
Meet Nancy Nancy is the Coupon Clipping Cook, which means she not only has an astounding number of recipes to share with us (her TK recipe box is busting at the seams!) but she's also got loads of money-saving tips in her blog (she worked at a grocery store for a number of years, so she knows her stuff). She has some pretty amazing creations, like Roasted Garlic Potato Soup and Nutty Coconut Chicken.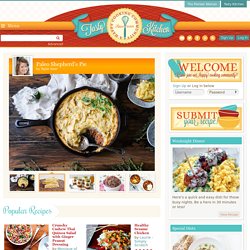 Love and Homemade Recipes —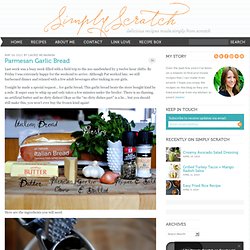 Last week was a busy week filled with a field trip to the zoo sandwiched by 3 twelve hour shifts. By Friday I was extremely happy for the weekend to arrive. Although Pat worked late, we still barbecued dinner and relaxed with a few adult beverages after tucking in our girls. Tonight he made a special request… for garlic bread. This garlic bread beats the store bought kind by a mile. It super easy to whip up and only takes a few minutes under the broiler.
Dining With Debbie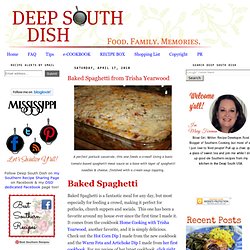 Baked Spaghetti is a fantastic meal for any day, but most especially for feeding a crowd, making it perfect for potlucks, church suppers and socials. This one has been a favorite around my house ever since the first time I made it. It comes from the cookbook Home Cooking with Trisha Yearwood, another favorite, and it is simply delicious.
Baked Spaghetti from Trisha Yearwood