Recipes
Recipe Index. My Little Celebration | A Celebration of Healthy Food and Living. Recipe Index (page 1 of 2) Tasty Kitchen: A Happy Recipe Community! Love and Homemade Recipes — Home > Recipes Recipes Browse by recipe type or category Course.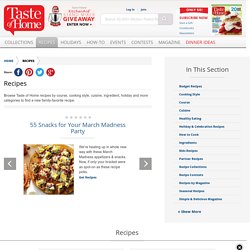 Just A Pinch Recipe Club. Parmesan Garlic Bread: Last week was a busy week filled with a field trip to the zoo sandwiched by 3 twelve hour shifts.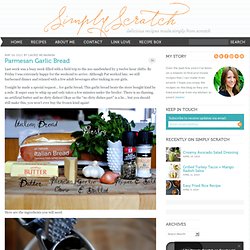 By Friday I was extremely happy for the weekend to arrive. Although Pat worked late, we still barbecued dinner and relaxed with a few adult beverages after tucking in our girls. Tonight he made a special request… for garlic bread. This garlic bread beats the store bought kind by a mile. It super easy to whip up and only takes a few minutes under the broiler. Dining With Debbie. Baked Spaghetti from Trisha Yearwood. Baked Spaghetti is a fantastic meal for any day, but most especially for feeding a crowd, making it perfect for potlucks, church suppers and socials.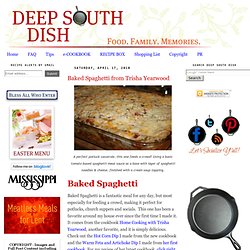 This one has been a favorite around my house ever since the first time I made it. It comes from the cookbook Home Cooking with Trisha Yearwood, another favorite, and it is simply delicious. Check out the Hot Corn Dip I made from the new cookbook and the Warm Feta and Artichoke Dip I made from her first cookbook. For my review of her latest cookbook, click right here. This baked spaghetti starts pretty much the same as with any spaghetti - boiling the noodles and putting together a meat sauce. 2008 Flashback: The Entire Year, in order.
---