Technology
Good Ideas
How Students Develop Online Learning Skills (EDUCAUSE Quarterly) | EDUCAUSE | Leadership in Distance Education | Scoop.it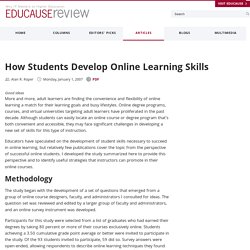 Key Takeaways
Cell Phones in the (Language) Classroom: Recasting the Debate (EDUCAUSE Quarterly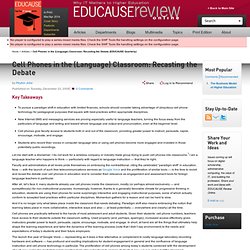 profile of future education models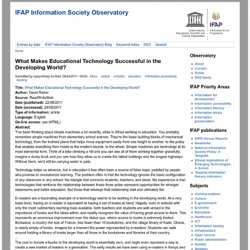 Title: What Makes Educational Technology Successful in the Developing World?
What Makes Educational Technology Successful in the Developing World? | IFAP Information Society Observatory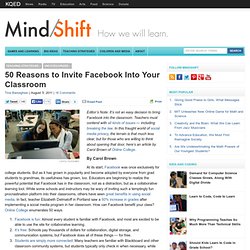 50 Reasons to Invite Facebook Into Your Classroom
Teaching Strategies Uncategorized Lenny Gonzalez
Educational Research and Innovation Inspired by Technology, Driven by Pedagogy: OECD Organisation for Economic Co-operation and Development: 9264094784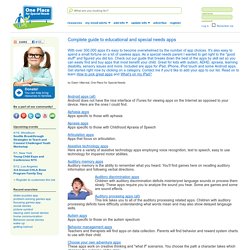 Complete guide to educational and special needs apps The most detailed app guide for special needs families, speech therapists, occupational therapists, social workers and teachers!
tree octopus
'Tree octopus' is latest evidence the internet is making kids dumb, says group | The Lookout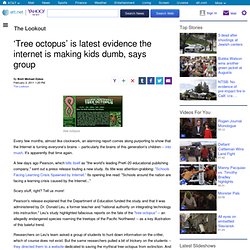 Help Save The ENDANGERED From EXTINCTION!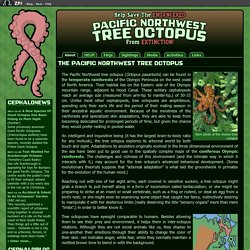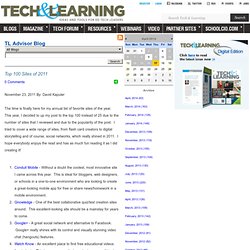 0 Comments
This is another great publication by Lisa Johnson and her Appy Hour partner Yolanda Barker.
iHot Apps 4 HOTS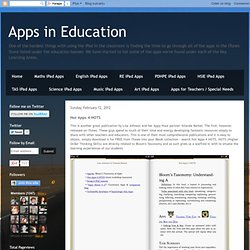 10 vital questions to ask before investing in classroom technology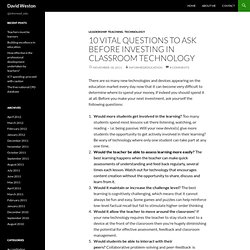 There are so many new technologies and devices appearing on the education market every day now that it can become very difficult to determine where to spend your money, if indeed you should spend it at all.
One of the most common requests for workshops that I receive is to help teachers create and utilize blogs in their classrooms. Over the last few years I've run blogging workshops many times and each time the workshop is a little different and hopefully a little better than the last. This year I've run my blogging workshop more frequently than ever and have now arrived at what I think is a simple, but strong framework for introducing teachers to classroom blogging. I now introduce workshop participants to classroom blogging by outlining three fundamental purposes of blogging. Those purposes are distributing, discussing, and demonstrating.
Three Purposes for Classroom Blogs
I thought I'd kick off this year by posting a series of posts on topics related to tools and methods for work and learning. I'm hoping to address questions such as:
eLearning Technology