Wantrepreneur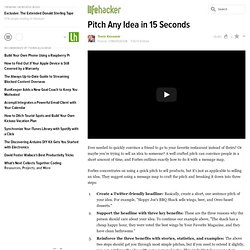 Pitch Any Idea in 15 Seconds
Ever needed to quickly convince a friend to go to your favorite restaurant instead of theirs?
Over 14 Million Entrepreneurs Helped and Counting! - EvanCarmichael.com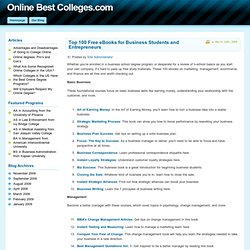 Whether you're enrolled in a business school degree program or desperate for a review of b-school basics as you start your own company, it's hard to pass up free study materials. These 100 ebooks on marketing, management, ecommerce, and finance are all free and worth checking out.
Blog
Category September 11, 2009 See the 2012 edition: 10 Must Read Blogs for Entrepreneurs (2012 Edition)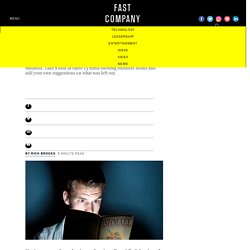 Having never taken a business class in college I find that I read and listen to a lot of business books to round out my education. The books usually aren't "How to Manage Your Cash Flow" but rather get me to rethink the way I run my business , which--despite no business classes or diploma--continues to be in business 13 plus years after I started it. In that time, here are 13 of the books that had the biggest impact on how I run my business (in no particular order):
Business in You | Everyone has a business inside them. What's the business in you? Help with finance, mentors and advice for new and growing businesses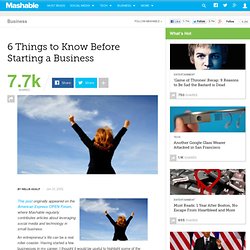 6 Things to Know Before Starting a Business
This post originally appeared on the American Express OPEN Forum , where Mashable regularly contributes articles about leveraging social media and technology in small business.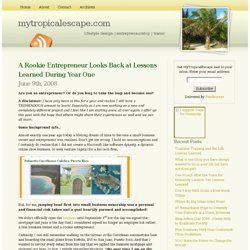 Are you an entrepreneur?
A Rookie Entrepreneur Looks Back at Lessons Learned During Year One | mytropicalescape.com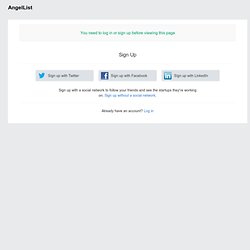 Launch: StartupList — a new way to reach angels &045; Venture Hacks
Yesterday, we launched AngelList , a curated list of angel investors, representing $80M going into early-stage startups this year .
Noah Kagan built two multi-million dollar online businesses before turning 28.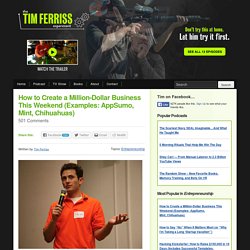 Lewis Howes is a world record holder and former professional football player who got injured in his rookie season, lost everything and then used LinkedIn to become an Internet millionaire in 2 years.
How an Injured NFL Hopeful Made a Fortune on LinkedIn Instead [VIDEO]