Work and business
Manegement Tools. A Periodic Table of Visualization Methods. SmartKPIs.com - KPI examples, KPI definitions, KPI reporting, templates, advice and smart performance resources. Office Templates - CVs, Presentations & more. Quantitative Risk Management by AntiClue.
Quantitative Risk Analysis is completed on the prioritized risks from Qualitative Analysis studying the affect of risk event deriving a numerical value.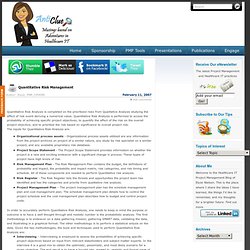 Quantitative Risk Analysis is performed to access the probability of achieving specific project objectives, to quantify the affect of the risk on the overall project objective, and to prioritize the risk based on significance to overall project risk. The inputs for Quantitative Risk Analysis are: Organizational process assets - Organizational process assets uitilized are any information from the project archives on project of a similar nature, any study by risk specialist on a similar project, and any available proprietary risk database.
Project Scope Statement - The Project Scope Statement provides information on whether the project is a new and exciting endeavor with a significant change in process. These types of project have high levels of risk. Professional Tools. Periodic Table of Visualization Methods. 22 free tools for data visualization and analysis. Review April 20, 2011 06:00 AM ET Computerworld - You may not think you've got much in common with an investigative journalist or an academic medical researcher.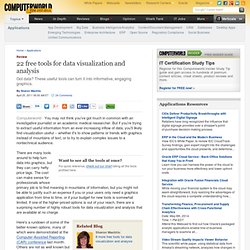 But if you're trying to extract useful information from an ever-increasing inflow of data, you'll likely find visualization useful -- whether it's to show patterns or trends with graphics instead of mountains of text, or to try to explain complex issues to a nontechnical audience. Want to see all the tools at once? KPI and performance measure tips, templates, techniques & tools. Diagrams. Glasgow City Council Homepage. What is the Balanced Scorecard? The balanced scorecard is a strategic planning and management system that is used extensively in business and industry, government, and nonprofit organizations worldwide to align business activities to the vision and strategy of the organization, improve internal and external communications, and monitor organization performance against strategic goals.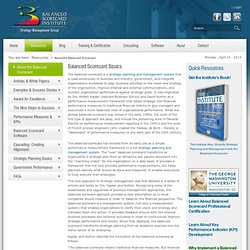 It was originated by Drs. Robert Kaplan (Harvard Business School) and David Norton as a performance measurement framework that added strategic non-financial performance measures to traditional financial metrics to give managers and executives a more 'balanced' view of organizational performance. Visualising Data. KPI Library - Discover the right Key Performance Indicators. Hello - visualisation. Hello I'm David McCandless, a London-based author, writer and designer.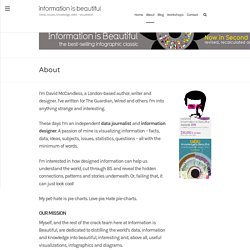 I've written for The Guardian, Wired and others. A Periodic Table of Visualization Methods. Dashboard Design - Solutions - Business Analytics. Excel 2010. Scottish Government, devolved Government Scotland, devolution, Scottish Executive, Scottish Office.
Website of the UK government : Directgov.
---