Resources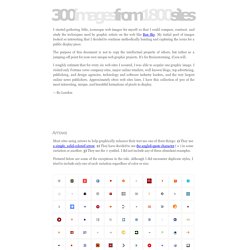 I started gathering little, iconesque web images for myself so that I could compare, contrast, and study the techniques used by graphic artists on the web like Ben Sky. My initial pool of images looked so interesting that I decided to continue methodically hunting and capturing the icons for a public display piece. The purpose of this document is not to copy the intellectual property of others, but rather as a jumping-off point for your own unique web graphic projects.
50 Totally Free Lessons in Graphic Design Theory - Psdtuts+
100+ Open Courseware Collections for Aspiring Web Devs | Web Hosting Unleashed
What makes a web-designer a great web-designer? Guts and information – and bit of talent. All designers have to defeat the same monsters.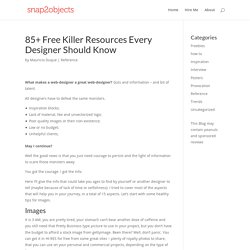 Free Graphic Design Resources
Resources for the webmaster/website builder - SiteAdminStuff.com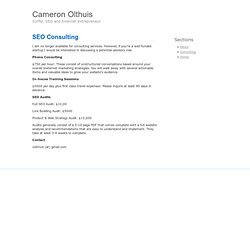 I am no longer available for consulting services. However, if you're a well-funded startup I would be interested in discussing a potential advisory role. Phone Consulting $750 per hour: These consist of unstructured conversations based around your overall Ineternet marketing strategies. You will walk away with several actionable items and valuable ideas to grow your website's audience. In-house Training Sessions
Top 10 Web Developer Libraries - Cameron Olthuis
ResourceShelf
Multi-Reference Search