Crafts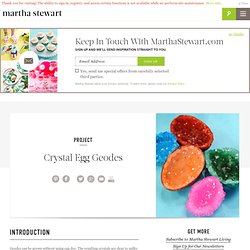 Geodes can be grown without using egg dye.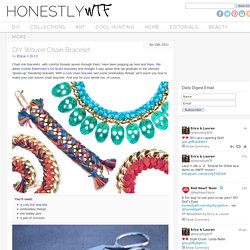 Chain link bracelets, with colorful threads woven through them, have been popping up here and there. We adore Aurèlie Bidermann's Do Brazil bracelets and thought it was about time we graduate to the ultimate "grown-up" friendship bracelet.
Sewing Patterns, Projects, Skills, Tutorials – For People Who Sew | B...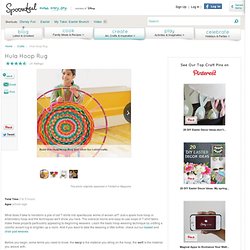 This photo originally appeared in FamilyFun Magazine Total Time 2 to 3 hours Ages school-age What does it take to transform a pile of old T-shirts into spectacular works of woven art?
What do you get if you mix and old sweater, some cheap flat shoes, and lots of hot glue? Sweater boots, that's what!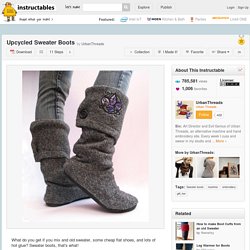 Corset Tutorial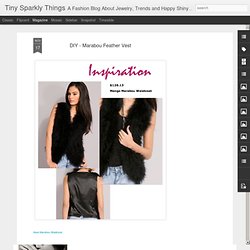 Marabou Feather Vest
In Stores Forever 21: Starting Wednesday 11/20, get up to 50% off select items, plus tons of yellow tag deals on Black Friday with items starting at $3! Converse Outlets: From 11/28-12/3, select footwear buy one, get one 50% off, and take an additional 50% off on apparel items.
Hey there, It's Promise again with a new fashion DIY. Your new summer hair accessory?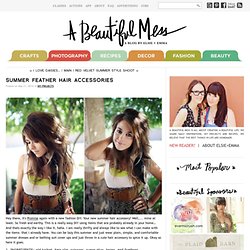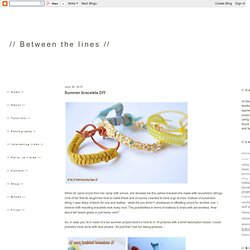 When M. came home from her camp with school, she showed me this yellow bracelet she made with 'scoubidoo' strings.
I have seen various versions of Faux Rosewood Wreaths in just about every store and catalog for the upcoming season; most with a price tag running upwards of $40 or more. Some are crafted of paper and other of real wood shavings. Last year I made a few rolled flower gift toppers from recycled book pages and they remind me so much of the curled wood roses I thought they would make a good substitute.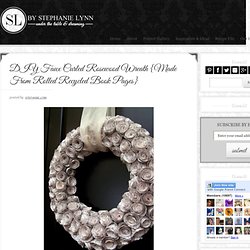 This fun little shabby chic earring stand, made from an altered picture frame, is a great way to hang and display all your beautiful, dangling earrings. I had the idea for this project after we talked about my love affair with dangly earrings and how to display them.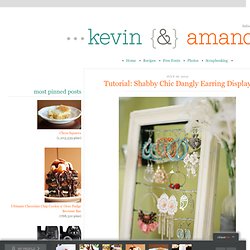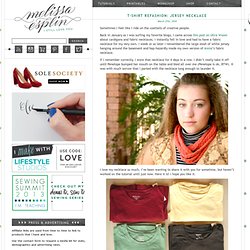 Sometimes I feel like I ride on the coattails of creative people. Back in January as I was surfing my favorite blogs, I came across this post on Ultra Vroom about cardigans and fabric necklaces.
Now it's time to secure the stencil. Carefully place the freezer paper stencil on top of your hoodie or shirt, wax side down. Once you're happy with your placement, take a hot iron and press it directly on top of your design.
As a busy mom of three little boys, I don't always have time to do my hair. (Like, never, actually! I try to sneak in sessions with my flatiron while the boys are distracted with a cartoon… IF I have to leave the house.