Growing
It took over 20 years of gardening to realize that I didn't have to work so hard to achieve a fruitful harvest.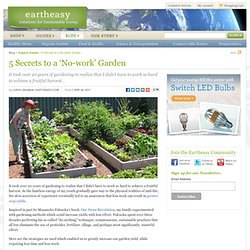 Perennials - List of Perennial Flowers and Plants. Plant Encyclopedia - BHG.com
How to build a raised bed for your garden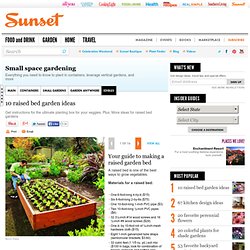 A raised bed is one of the best ways to grow vegetables. Materials for a raised bed: One 6-foot-long 4-by-4 ($15) Six 8-foot-long 2-by-6s ($75) One 10-foot-long 1-inch PVC pipe ($3) Two 10-foot-long ½-inch PVC pipes ($6) 32 3½-inch #14 wood screws and 16 ½-inch #8 wood screws ($29) One 4- by 10-foot roll of ¼-inch-mesh hardware cloth ($15) Eight 1-inch galvanized tube straps (semicircular brackets; $3.60) 32 cubic feet (1 1/5 cu. yd.) soil mix ($100 in bags; look for combination of topsoil, compost, and potting soil). With a table or power saw, cut the 4-by-4 into four 16-inch-tall corner posts.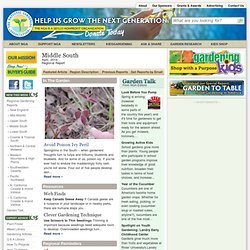 Regional Gardening Reports :: National Gardening Association
National News - From NGA Editors 'Cinderella's Carriage' Pumpkin