Cooking
Design Crush & Popsicles! Jun29 Not to sound full of myself, but I'm pretty sure this is the be all, end all of popsicle roundups.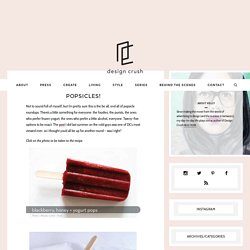 There's a little something for everyone: the foodies, the purists, the ones who prefer frozen yogurt, the ones who prefer a little alcohol, everyone. Tweny-five options to be exact. Red Velvet Cheesecake Swirl Brownies. My sister loves red velvet.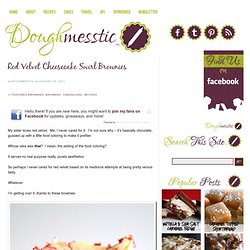 Me, I never cared for it. I'm not sure why – it's basically chocolate, gussied up with a little food coloring to make it prettier. Easy Mac and Cheese Muffins Recipe. 50 of the World's Best Breakfasts | The HostelBookers Blog - StumbleUpon. - Written by Victoria Philpott Salivating.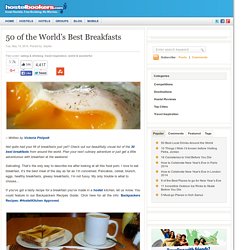 That's the only way to describe me after looking at all this food porn. I love to eat breakfast, it's the best meal of the day as far as I'm concerned. Pancakes, cereal, brunch, eggs, healthy breakfasts, greasy breakfasts, I'm not fussy. My only trouble is what to choose… Kitchen Helpers - StumbleUpon. I found these helpful charts last week and just had to share!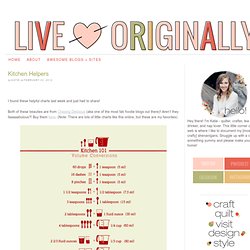 Both of these beauties are from Chasing Delicious (aka one of the most fab foodie blogs out there)! Aren't they faaaaabulous?! Buy them here. (Note: There are lots of little charts like this online, but these are my favorites). Death By Oreo Cupcakes - StumbleUpon. They are probably the best Oreo cakes I have ever tried.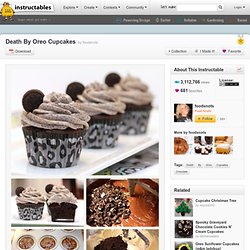 A lot of cake's that I have experimented with before are like a vanilla cake with bits of Oreo in them, which didn't really give them enough Oreo flavor. But these were a lot better. I used a dark chocolate fudge cake mix instead of just a regular chocolate cake mix, which went really well with the cookies and gave the cakes just a little more flavor.
So, in this recipe there is Oreo's in the cake, in the frosting, and at the bottom is a Oreo surprise. That's right, you put a whole Oreo at the bottom of the cake.
---