Art
Images | Top. Pure Vision Arts | An initiative of The Shield Institute. Berthjan's deviantART gallery. Berthjan's deviantART favourites. Berthjan on deviantART. Tomholliday's deviantART gallery. FlandrePink's deviantART Gallery. - StumbleUpon. Julias Photo Blog: Peter Callesen - A Single Sheet of Paper - StumbleUpon. National Geographic Photo Contest 2011 - Alan Taylor - In Focus - The Atlantic - StumbleUpon. National Geographic is currently holding its annual photo contest, with the deadline for submissions coming up on November 30.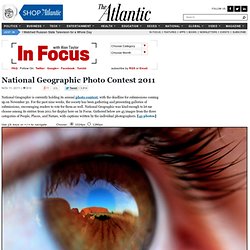 For the past nine weeks, the society has been gathering and presenting galleries of submissions, encouraging readers to vote for them as well. National Geographic was kind enough to let me choose among its entries from 2011 for display here on In Focus. Gathered below are 45 images from the three categories of People, Places, and Nature, with captions written by the individual photographers. [45 photos] Use j/k keys or ←/→ to navigate Choose: Many people pilgrimage to Uluru, but what is seen there often depends on where you've come from. Most popular photography on StumbleUpon! - StumbleUpon. Pictures. [ Surprised Tree via buzzfeed ] posted by tizmatti on Feb. 06, 2011 in Pictures | tags: "After wondering for some time whether it was possible to image the sky from one morning to the next where I live in Athens Greece, I decided to give it a try.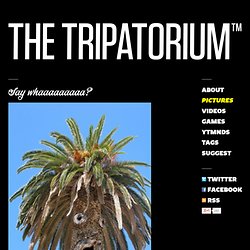 These 50 Photos Will Blow you Away - StumbleUpon. Great news today: we will start a series of showcases that are meant to make the jaws drop!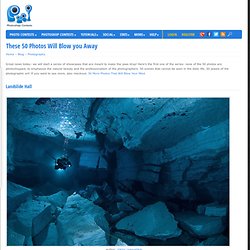 Here's the first one of the series: none of the 50 photos are photoshopped, to emphasize the natural beauty and the professionalism of the photographers. 50 scenes that cannot be seen in the daily life, 50 jewels of the photographic art! If you want to see more, also checkout: 50 More Photos That Will Blow Your Mind.
Tattoo
---