Academics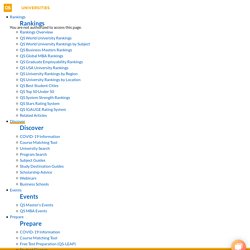 QS World University Rankings - Topuniversities
Classifications Basedvery loosely on the Carnegie Classification of Institutions of HigherEducation in the US, but operated on a much simpler basis, theseclassifications take into account three key aspects of each universityto assign their label: SIZE, FOCUS, RESEARCH INTENSITY, AGE. Read moreon
L'Economie Sociale et Solidaire
Center for Information and Communication Sciences
Élaborer son "business model", peaufiner son argumentaire pour séduire des investisseurs… autant d'étapes indispensables avant de lancer son activité. Les grandes écoles l'ont bien compris et proposent désormais des programmes spécialisés aux cadres porteurs de projets. Du marketing à la production de whisky ! À 38 ans, Cédric Lepettre n'a pas chômé : en un an seulement, cet ancien directeur marketing et commercial dans l'agroalimentaire a monté une société de fabrication locale de whisky dans le Sud-Ouest. Le concept : utiliser une source d'eau régionale lors du brassage. Un projet original qu'il a lancé non sans quelques déboires… Flash-back.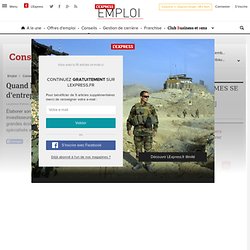 Quand les grandes écoles forment à la création d'entreprise
sseaustralia.wordpress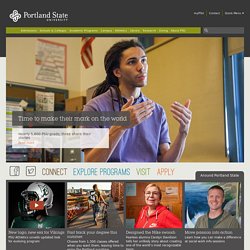 Portland State University (PSU), located on a 50-acre campus in downtown Portland, is a nationally acclaimed leader in sustainability and community-based learning. The University's position in the heart of Oregon's economic and cultural center enables PSU students and faculty to apply scholarly theory to the real-world problems of business and community organizations. Portland State offers more than 220 undergraduate, master's, and doctoral degree options, as well as graduate certificates and continuing education programs. PSU is Oregon's largest and most diverse university, with some 30,000 students who come from all 50 states and from nearly 100 nations around the world.
Portland State Impact Entrepreneurs | Home
Social Innovation Incubator
CEFEB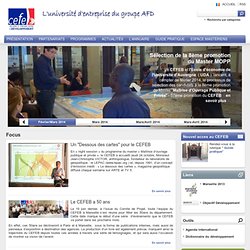 Le 19 juin dernier, à l'issue du Comité de Projet, toute l'équipe du CEFEB à Marseille s'est réunie pour fêter les 50ans du département. Cette date marque le début d'une série d'événements que le CEFEB va porter dans les prochains mois. En effet, ces 50ans se déclineront à Paris et à Marseille, sous la forme de publications internes, mais aussi de panneaux d'exposition à destination des agences.
Wednesday May 17, 2012 at 6 PM marked the closing event of the BSS-Haima Marketing Competition held by the Business Student Society (BSS), in collaboration with Auto Asia Motors. Exposing students to "Haima", an upcoming Chinese car brand, the purpose of the event was to have each team come up with a maximum of six creative ideas for marketing Haima cars in Lebanon. The creators of every winning idea received a prize of $500, while the team who could come up with six winning ideas was promised...
ALIGN | Suliman S. Olayan School of Business News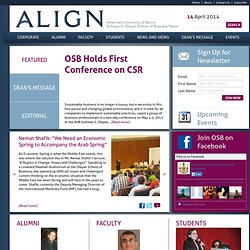 Harvard's holistic approach includes five annual Executive Education Programs (EEP), imbibing elements of social enterprise in the MBA program and the off-campus, field-based Immersion Experience Program (IXP). The EEPs are typically held during the summer, with durations ranging from one week to a few months, at a minimum cost of US$3400. Interestingly, the IXP fellows working in India focused on Healthcare Delivery opportunities in 2010. The program covers issues of relevance such as tapping the social capital market, balancing social and economic value, blending non-profit and for-profit legal forms, and creating effective cross-sector partnerships among others. It also incorporates research from Stanford's Center for Social Innovation.
Global Social Entrepreneurship Programs
California Institute for Social Business