Academics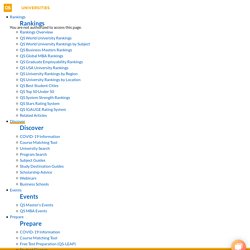 QS World University Rankings - Topuniversities
Classifications Basedvery loosely on the Carnegie Classification of Institutions of HigherEducation in the US, but operated on a much simpler basis, theseclassifications take into account three key aspects of each universityto assign their label: SIZE, FOCUS, RESEARCH INTENSITY, AGE. Read moreon
L'Economie Sociale et Solidaire
Center for Information and Communication Sciences
Élaborer son "business model", peaufiner son argumentaire pour séduire des investisseurs… autant d'étapes indispensables avant de lancer son activité. Les grandes écoles l'ont bien compris et proposent désormais des programmes spécialisés aux cadres porteurs de projets.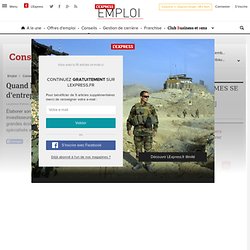 Quand les grandes écoles forment à la création d'entreprise
sseaustralia.wordpress
Portland State Impact Entrepreneurs | Home
Social Innovation Incubator
CEFEB
ALIGN | Suliman S. Olayan School of Business News
Harvard's holistic approach includes five annual Executive Education Programs (EEP), imbibing elements of social enterprise in the MBA program and the off-campus, field-based Immersion Experience Program (IXP).
Global Social Entrepreneurship Programs
California Institute for Social Business