Presentation-tips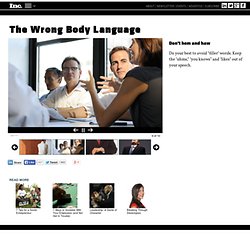 The Wrong Body Language
Never look away from your audience. In the outside world you may multitask and look at your Blackberry while ordering a latte, but never lose eye contact with those who have come to hear you speak. Eye contact helps you connect to people and enhance feelings of trustworthiness and likeability.
Articles on Public SPeaking
We're Communispond
Free 3-D shapes and objects template for PowerPoint 2007 - PowerPoint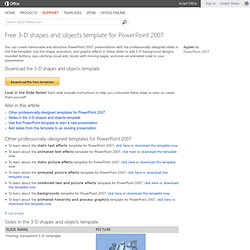 You can create memorable and attractive PowerPoint 2007 presentations with the professionally-designed slides in this free template.
hiredMYway Blog —
Guide to Persuasive Presentations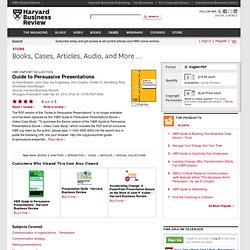 by Nick Wreden , John Daly , Isa Engleberg , John Clayton , Kirsten D.