Nlp-weight-loss
Hypnosis Scripts
Weight Control | Test Anxiety | Social Anxiety Here are some hypnosis scripts. These scripts are valuable in understanding how to approach giving suggestions and constructing a hypnotic intervention. The art of hypnosis is giving suggestions that are uniquely powerful and beneficial to the individual or group you are hypnotizing. You can not do this reading from a prepared script. While some hypnotherapists use scripts exclusively in their practice, most competent hypnotherapists would call them "readers" or "scriptnotists" rather than hypnotherapists.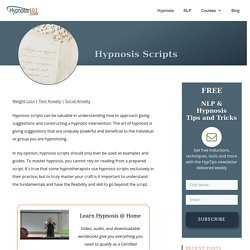 Weight Loss Hypnosis
Posted by Ben Tien Dec 19 Weight loss hypnosis is not exactly a new thing in the weight loss industry. But, weight loss hypnosis is not just another new fad in this competitive and fast moving weight loss industry.
NLP Weekly Magazine » Blog Archive » Program Your Brain To Lose Weight
http://www.peoplebuilding.co.uk/documents/wl_getting_leverage.pdf
Hypnotherapy articles, Hypnosis articles, NLP articles, Law of Attraction articles, health and emotion articles
How to Lose Weight How Eating Cake for Breakfast Helped me Lose Weight and End My Nighttime Eating Habit How to Lose That Last 5 Pounds Instant Weight Loss by Editing Photos My Top 7 Tricks for Reducing my Appetite
Articles and Tips for Weight Loss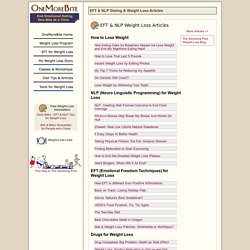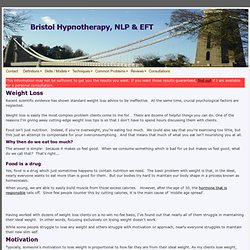 This information may not be sufficient to get you the results you want. If you want those results guaranteed, find out if I am available for a personal consultation. In my 12 years experience with weight loss clients, psychological factors are more significant than physiological factors in weight loss.
Weight Loss - Don't Weight or Lose!