Photos
JLA_knights_of_the_Round_table_by_TheComicFan.jpg (JPEG Image, 1215 × 658 pixels) Other Atheist Imagery, Page 69. Just a waterdrop in front of a world map. Tattoos by Xoïl. 3812620_700b. I Popped, Now I Can't Stop… The Prettiest Little Monster - Tattoos I Love. Go to mobile version LiveJournal You are viewing 's journal.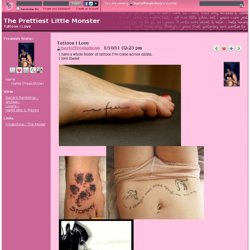 James Charles – Pop Cultured Currency. THE ANGER GAMES.
-4f18bdb227e8686d.jpg (JPEG Image, 714x1024 pixels) - Scaled (60%) My cat has a penis on his face. j03Evz2wQcrGD.jpg (JPEG Image, 780x512 pixels) I Am The Batman.
---