Design
Showcase Gallery
The way these blogs work with newest posts at the top is a puzzle to solve. I want to tell you about this great genius who has been called the father of the American poster movement. He was a brilliant art director and illustrator whose works were way ahead of his time – they are excellent examples of great design as well as illustration. The bio and a photo of Penfield will appear later in a later post.
Sorry, but the page you were looking for can not be found. See below for what you can do about that — webmaster at KTB.net. Quick error report You can quickly report this missing page by clicking the button below (it will reload this page and send webmaster at KTB.net an email with the relevant details attached). Feedback request If you would like some feedback about the content you are looking for, please fill in the form below and we will get back to you.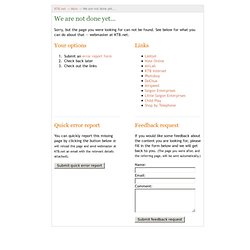 A Little Bit of College Ruled Genius By our friend and returning Yanko champion, Sherwood Forlee. Check out the simplicity. Just punch out the corner, make a cut or two, fold back, and POW! You are green.
The Raster Group
(I'm not sure where to start with this.) Evidently the goal of trick or treating was for adults to bribe the scary children masses away from they front door. Yeah, no shit. What most people don't know is Halloween is actually a confluence of a slew of religious celebrations – like Hallowmas, All Saint's Day, Dia De Los Muertos (November 1st and 2nd), the Roman feast of Pomona, and the celtic festival of Samhain (summer's End).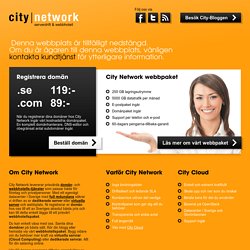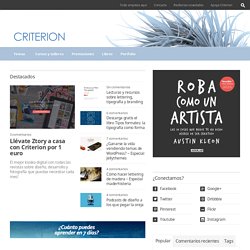 3D Bundle, descubre los secretos de una escena 3d Skeku | Recursos 3D Bundle es un mini proyecto de Javier López, @javilop, para acercarnos a los entresijos del mundillo tridimensional.
http://www.animatek.net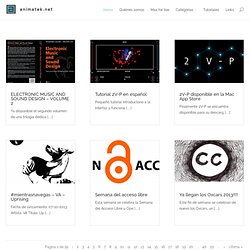 Ya disponible el segundo volumen de una trilogía dedica […] Tutorial 2V-P en español Pequeño tutorial introductorio a la interfaz y funciona […] 2V-P disponible en la Mac App Store Finalmente 2V-P se encuentra disponible para su descarg […]
Spanish Creativity Journal
Lineboil - a daily bowl of hot animation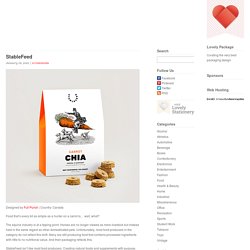 East Van Vodka March 31, 2014 | 0 Comments Designed by Cause+Affect | Country: Canada "Odd Society Spirits is a small-batch craft distillery in the heart of East Vancouver and Cause+Affect was responsible for its entire brand including naming, logo, brand story and website as well as the distillery and tasting lounge interior design and individual product naming and packaging design along with copywriting. East Van Vodka is the first spirit distilled by Odd Society, which opened its doors for business on Powell Street at the foot of Commercial Drive in late October 2014."
The Drawar Design Gallery » Beautiful Designs - Page 1