UTILITAIRES
Gratuit pratique du web - La Bibliotheque du Gratuit
Télécharger gratuitement jeux et logiciels sur BHmag.fr
Sweet Home 3D is a free interior design application that helps you draw the plan of your house, arrange furniture on it and visit the results in 3D. (click on image to enlarge) You may download Sweet Home 3D to install it on your computer and/or use it online within your browser: Download Sweet Home 3D - Use Sweet Home 3D Online Sweet Home 3D is available in English, French, and 22 other languages. It may run under Windows, Mac OS X 10.4 to 10.9, Linux and Solaris.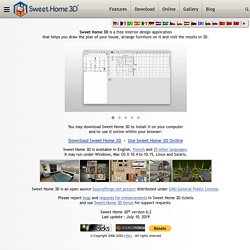 There are hundreds of airports throughout the United States that offer some form of free Wi-Fi Inter... There are currently over 10 thousand coffee shop and cafe chains that are offering free Wi-Fi high s... There are hundreds of bookstores throughout the United States that offer some form of free Wi-Fi Int...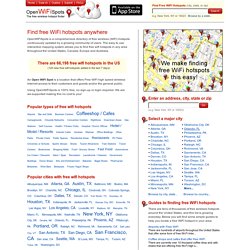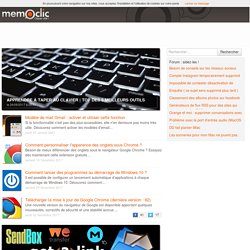 Espace membreS'identifierCréer son compte Forums Windows 8 : la navigation d'angle en 10 mouvements de souris Le 14/01/2014 à 14:15 3 méthodes pour programmer l'arrêt de votre ordinateur Windows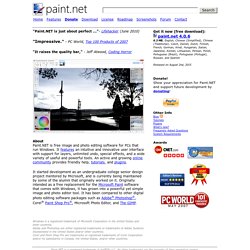 "Paint.NET is just about perfect ..."- Lifehacker (June 2010)
Télécharger gratuitement jeux et logiciels sur BHmag.fr
Join the hundreds of thousands of people in over 135 countries worldwide who have used our award-winning PDF conversion technology to increase productivity. Recover and reuse PDFs in Word, Analyze PDF data in Excel, and Create PDFs from any printable Windows application with our advanced PDF conversion technology. Able2Extract Professional 8 Our flagship desktop technology - Able2Extract 8 is a cross-platform solution, running on Windows, Mac and Linux. Millions of users have turned to Able2Extract for their conversion needs over the last decade.
PDF Converter, Convert PDF to Word, Excel Conversion. Free Trial