Education blogs
Does Opting Out Help or Hurt? Opinion There seems to be a growing movement among parents, led by folks such as Diane Ravitch to encourage or to actually remove their students from taking state standardized tests.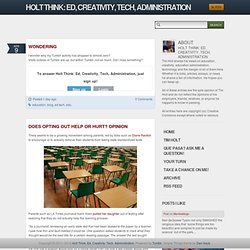 Holt Think: Ed, Creativity, Tech, Administration
10 Things We Should No Longer Tolerate in Ed Tech from Fellow Educators It is frikkin' 2012. 12 years into the new century. Yet, there are STILL educators out there that just don't get the whole "ed tech" thing. I was reminded of this when I was reading someone's blog ( I forgot who sorry) and that person took a picture of his professor trying desperately to hook up a VGA connector to his laptop.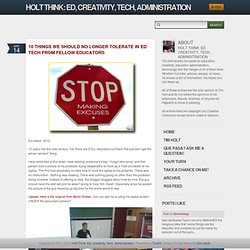 10 Things We Should No Longer Tolerate in Ed Tech from Fellow Educators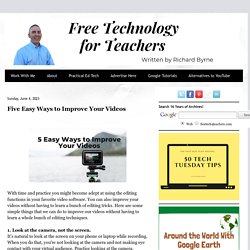 This is a guest post from Samantha Morra of EdTechTeacher.org, an advertiser on Free Technology for Teachers. Many of us using technology in the classroom find ourselves caught between two worlds: Apple and Google. Apple's iPad is a fantastic tool in the classroom which provides students with various opportunities to consume, create, and communicate. Similar to a swiss-army knife, it is only limited by how we choose to use it. At the same time, Google apps provide students with cloud-based services, from search to document creation and sharing, that work seamlessly on iPad.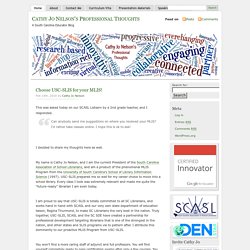 In '91 or so when I was finishing my first Master's Degree in elementary Education (University of South Carolina, Columbia, SC), I was scrambling for hours that could satisfy the last course requirements. I wound up taking an elementary education math methods course of all things, and driving all the way from the lower part of Orangeburg, SC some 60 miles southwest to Aiken, SC so I could wrap it up in a three week Maymester course and get the degree (and the much coveted step up in pay due to a higher degree.) My goal at the time was to just FINISH. This was pre distance-ed days, and even pre distance-ed via video tape. I know, that is hard to fathom.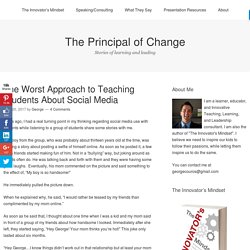 For ISTE 2014 in Atlanta, I will be presenting on the "Myths of Technology and Learning". As I am really thinking about what I will be sharing at the conference, I wanted to write a series of blog posts that will help myself and others "rethink" some of these statements or arguments that you hear in relation to technology in school. I will be writing a series of blog posts on different myths, and will be posting them on this page.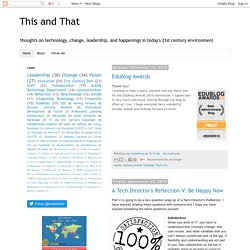 This and That
Up and Down I have always enjoyed watching the Olympics, both summer and winter versions. Each of the seasons contain many events that I find exciting and some that are well, just plain boring to me. At times I think that the X Games should just change their name to the Olympics and we would be better off, but that is just an opinion, so please don't take offense. One aspect of the games that I do find interesting is the technology advancements in equipment and apparel that the athletes use to give them that ever so slight advantage when paired with their amazing athletic ability. Let us also not overlook the technology that runs the entire event, including the opening and closing ceremonies.
Every year New Milford High School teacher Tahreen Chowdhury teaches Newton's laws of physics and most of the students are able to grasp the first and the second law. However, Newton's third law is the one that is most contrary to their everyday intuition. This law, as the students know it, is "every action has an equal and opposite reaction".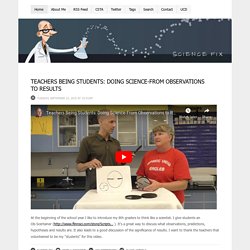 It's far from the beginning of the school year but that doesn't mean you can't teach students how science works. The way I ease my students to this somewhat complex concept is to expose them to the scientific method concept box. Students first make observations with their eyes about the box. After they share what they actually see (colors, words, numbers, and most importantly one side is covered up), they should come up with a question that they are wondering about. The question is "what does the covered side look like?"