Living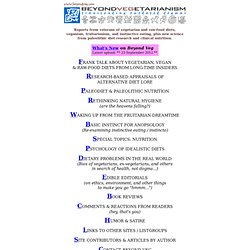 Beyond Vegetarianism--Raw Food, Vegan, Fruitarian, Paleo Diets
Reports from veterans of vegetarian and raw-food diets, veganism, fruitarianism, and instinctive eating, plus new science from paleolithic diet research and clinical nutrition.
First published Wed May 22, 2002; substantive revision Tue May 26, 2009 This article considers several questions concerning death and its ramifications.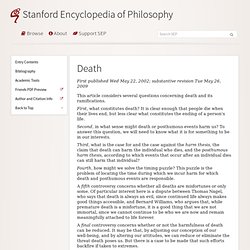 Death
AlbertaParks.ca
Making Your Own Rice Paper By following instructions below you can make an attractive rice paper, fine or textured, from rice straw, bamboo, or mulberry.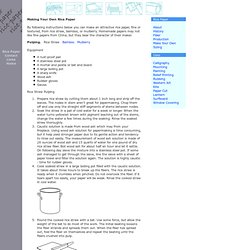 Making Your Own Rice Paper
Home Page
Death and Dying
Handlebars for Touring and Commuting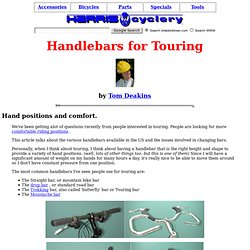 Search sheldonbrown.com and sheldonbrown.org
Edmonton Bicycle Commuters (EBC) :: home and news
The Alberta Sportsman Forum, Fishing, Hunting for dedicated Outdoorsmen - Index
Living the Frugal Life