Blogs I like
Nursing Clio
Somatosphere | Science, Medicine, and Anthropology
This Sociological Life | A blog by sociologist Deborah Lupton
The Chirurgeon's Apprentice In this essay Jason Eastman, Editor-in-Chief of SociologySounds , explores the value-added by music videos when instructors use song to teach sociological concepts. SociologySounds is a website that helps educators find sociological music to play in their classes. Fittingly, The Buggle's " Video Killed the Radio Star " was the first video played on MTV.
The Sociological Cinema - The Cinema Blog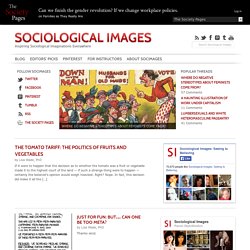 Cross-posted at Montclair SocioBlog . In the Pittsburgh of my youth many decades ago, Rolling Rock was an ordinary, low-priced local beer – like Duquesne ("Duke") or Iron City. ("Gimme a bottle of Iron," was what you'd say to the bartender. And if you were a true Pittsburgher, you pronounced it "Ahrn."). The Rolling Rock brewery was in Latrobe, PA, a town about forty miles east whose other claim to fame was Arnold Palmer.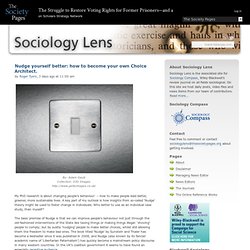 Source: CDC This week, great news emerged out of Mississippi: an infant, previously infected with HIV, has been cured of the virus. This development indicates promise for the future. We have now entered an era with the possibility of curing a once incurable disease.
Sociology Lens » news. resources. commentary.
Montclair SocioBlog
The Promise of Praxis by davidbanks , 3 days ago at 09:32 am "The primacy of contemplation over activity rests on the conviction that no work of human hands can equal in beauty and truth the physical kosmos, which swings in itself in changeless eternity without nay interference or assistance from outside, from man or god." –Hannah Arendt in The Human Condition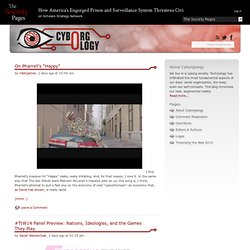 The Health Culture
SociologyFocus | Just another WordPress site
Everyday Sociology Blog
On this blog you will find details about our favourite published work , details of events and discussions, and research projects by CPCS associates . Use the buttons at the top to visit the different areas of the Blog. Follow CPCS on twitter for up-to-the minute news, or subscribe to our bulletin by emailing Dr Ellie Lee What's new
Centre for Parenting Culture Studies