Social Media Training
JonLoomer.com | Social Media that Makes a Difference
You've been to communities, you may have even created them, but what roles are evolving within them? Online community management by no means is a standard job, so I decided to seek out what other online community managers are currently doing. Like the start of all things we are curious about now, I began this fact finding mission by doing a basic Google search to see what exactly an online community manager looks like. A Dictator?
What Exactly is an Online Community Manager?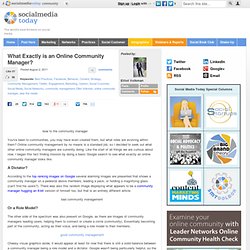 Are you a great community manager?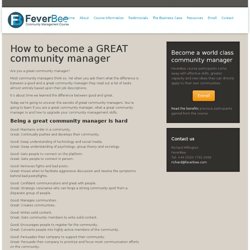 How to become a GREAT community manager - The Pillar Summit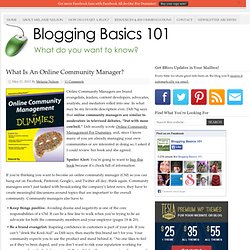 Online Community Managers are brand evangelists, leaders, content developers, advocates, analysts, and mediators rolled into one. In what may be my favorite description ever, Deb Ng says that online community managers are similar to moderators in televised debates, "but with more cowbell." Deb recently wrote Online Community Management For Dummies , and, since I know many of you are already managing your own communities or are interested in doing so, I asked if I could review her book and she agreed.
What Is An Online Community Manager?
Ultimate Guide: How to Use Facebook Insights to Measure Your Fan Page | U Stand Out: Social Media
Once you've created and optimized your Facebook page, you might be wondering how successful your page really is. The Facebook Insights dashboard will help you determine how successful your page is at generating likes, visits, clicks, and engagement. It will also help you gauge whether or not your content and engagement strategies are working. To see your Facebook Insights dashboard, click on the settings icon at the top-right side of your page, and then select View Insights from the drop-down menu. There are two types of Facebook insights that you can analyze: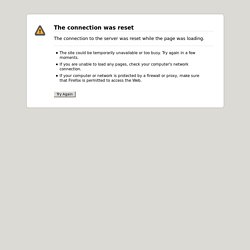 Creating content is a pain in the puppy. (I'm watching my potty mouth, you guys.) That's coming from someone whose entire job is to create content . But if you're a multi-tasking marketer -- creating email campaigns, building landing pages, managing a staff, tweaking your PPC budget, designing calls-to-action -- content creation has likely been elevated from a royal pain to a practical impossibility.
17 Brilliant Sources of Content Hiding Right Under Your Nose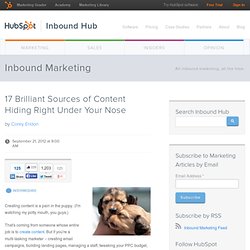 A Guide To Social Media Images (Infographic) | Original Ginger
Twitter is widely recognised as the driving force behind the real-time news sharing phenomenon we've experienced in the last few years.
Five new ways to curate content in real-time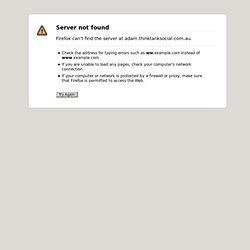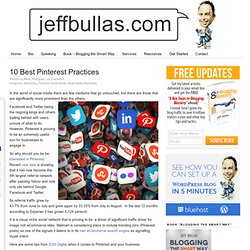 In the world of social media there are few mediums that go untouched, but there are those that are significantly more prominent than the others. Facebook and Twitter being the reigning kings and others trailing behind with users unsure of what to do. However, Pinterest is proving to be an extremely useful tool for businesses to engage in. So why should you be be interested in Pinterest . Recent new data is showing that it has now become the 4th largest referral network after passing Yahoo and now only sits behind Google, Facebook and Twitter.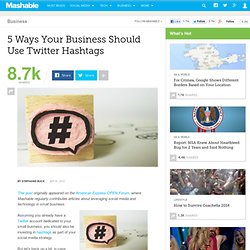 5 Ways Your Business Should Use Twitter Hashtags
This post originally appeared on the American Express OPEN Forum , where Mashable regularly contributes articles about leveraging social media and technology in small business. Assuming you already have a Twitter account dedicated to your small business, you should also be investing in hashtags as part of your social media strategy. But let's back up a bit, in case you're unsure what a hashtag even is in the first place. Designated by a number sign (#), the hashtag is paired with a word or phrase to perform a variety of functions. Twitter users attach hashtags to tweets as search mechanisms, categorizing tools and marketing tactics. In your business' case, you may choose to attach a hashtag, such as #smallbiz, or even your brand's name itself, as #nike might do.
Hotmail - daisybisley
The Ninja's Guide to Google Alerts
Google Alerts is one of the most powerful free tools available, but it is often overlooked. It monitors the Web for words and phrases and even sends you an email or updates an RSS feed every time it finds a new result. Sounds pretty simple right?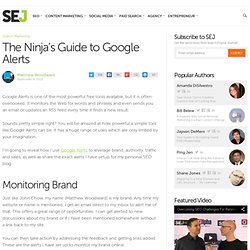 3.9K Shares Facebook 1.5K Twitter 607 Buffer 40 Google+ 109 LinkedIn 135 in Share 135 Email -- Email to a friend 3.9K Shares × This is part of a series of posts about getting set up on Facebook Timeline for Pages . November 19 Update: If you suddenly saw that your profile and cover photos don't "fit" properly, read this! Facebook Page Profile Photo Problem: The Fix Now that Facebook Timeline for Pages is a reality, it's important to optimize it by using the proper image sizes. So below I've put together an infographic (feel free to pin it!)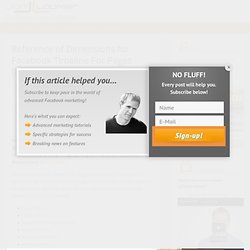 Social media is now mainstream. People are more comfortable communicating and sharing their thoughts, opinions and life via social media networks like Facebook and Twitter and even on niche platforms like Path and Pinterest. We are both happy to have friends from all over the world. It is awesome to be able to connect with people 24/7. We are often asked the question, how are you able to engage with everyone who follows you on Twitter.
8 Ways To Build Your Community On Twitter
How To Create Your Own Infographics: Step By Step Guide and Tips - TechTheBest.com
There are a several different ways of using images and photos on Facebook, each of which has different dimensions and quirks. Some are for design and identity on the user interface, like your profile picture or cover photo. And it's a great way to share photos.
4 BIG Reasons You Should Be Posting to Your Facebook Page MORE Than 1x Per Day | PostRocket Blog - Facebook Newsfeed Optimization Tool
I recently went to a digital marketing conference, where I listened to some industry 'experts' talk about Facebook marketing. I agreed with most of the things I heard– or at the very least I didn't disagree with most things– but there was one 'tip' that made my head spin. The speakers and panelists recommended pages to post just 1 time per day.
Social Media Strategy Development Workbook – Download your copy here Social Media – Business Opportunity or Business Threat (presented at Lanarkshire Chamber of Commerce business fair – 1/9/11) Crowdfunding and Social Media
Resources | twintangibles
19 Ways to Build Relationships With Blog Comments
11 Social Media Automation Mistakes to Avoid Like the Plague
The Social Media Publishing Schedule Every Marketer Needs [Template]
5 Ways to Boost Your Digital Media Career in 2012
4 Reasons Pinterest Wins with Women (And Facebook Loses)
Nice Day Designs: social media
How To Write Your Social Media Plan in 8 Steps
5 Tips To Make Your Blog Posts More Social
Step-By-Step Social Media Marketing Strategy Every Website Owner Needs To Know
Twitter for Business: 10 Things You Should Tweet
Six ways to create great content in just 15 minutes a day
5 secrets to staying sane when you manage social media