Tools
unnamed pearl
Insérer un fichier audio dans un document papier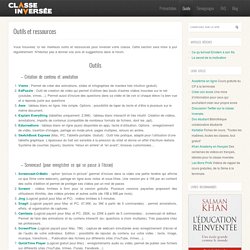 Vous trouverez ici les meilleurs outils et ressources pour inverser votre classe. Cette section sera mise à jour régulièrement. N'hésitez pas à donner vos avis et suggestions dans le forum.
Outils et ressources : guide | Classe Inversée
The Top 20 Most Popular LMS Software Solutions | Capterra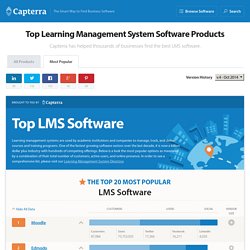 Learning management systems are used by academic institutions and companies to manage, track, and deliver courses and training programs. One of the fastest growing software sectors over the last decade, it is now a billion dollar plus industry with hundreds of competing offerings. Below is a look the most popular options as measured by a combination of their total number of customers, active users, and online presence.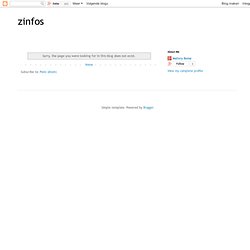 Il y a quelques jours, des mails provenant de lecteurs du blog me disaient, à juste titre, que certains de mes articles étaient presque des petits tutoriels . C'est pourquoi dés ce mardi j'ai décidé de promouvoir autrement certains articles de Zinfos . Aujourd'hui nous allons parler d'un logiciel gratuit qui va nous permettre de réduire le poids et la taille de nos photos selon leur destination. Photo Réducteur V1.0 est excellent pour cela.
Tuto - Photo Réducteur réduire le poids et la taille de vos photos selon leur destination
Free Publishing Software: SpringPublisher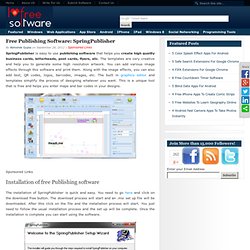 SpringPublisher is easy to use publishing software that helps you create high quality business cards, letterheads, post cards, flyers, etc . The templates are very creative and help you to generate some high resolution artwork. You can add various image effects through this software and print them. Along with the image effects, you can also add text, QR codes, logos, barcodes, images, etc. The built in graphics editor and templates simplify the process of designing whatever you want.
Word of Mouth Blog - Weekly Recap: Expert Tips and Insights from the Articulate Community
Publications