Tools
unnamed pearl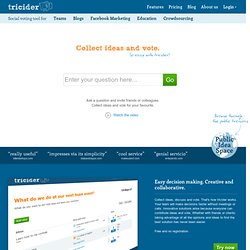 Find the best solution by involving your friends, colleagues or clients. A feedback session with customers or the decision on the new logo. tricider is the easiest way, to gather all opinions and ideas. It´s brainstorming and voting, all in one and online!
Insérer un fichier audio dans un document papier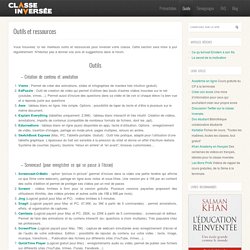 Vous trouverez ici les meilleurs outils et ressources pour inverser votre classe. Cette section sera mise à jour régulièrement. N'hésitez pas à donner vos avis et suggestions dans le forum.
The Top 20 Most Popular LMS Software Solutions | Capterra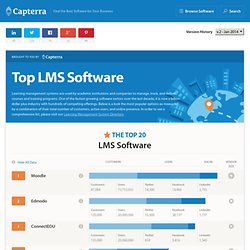 Brought to you by The Top 20 LMS Software Chart Key
Free Publishing Software: SpringPublisher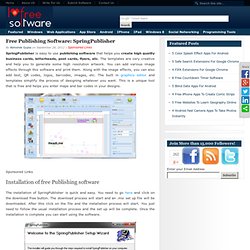 SpringPublisher is easy to use publishing software that helps you create high quality business cards, letterheads, post cards, flyers, etc. The templates are very creative and help you to generate some high resolution artwork. You can add various image effects through this software and print them. Along with the image effects, you can also add text, QR codes, logos, barcodes, images, etc. The built in graphics editor and templates simplify the process of designing whatever you want.
Articulate Network The Rapid E-Learning Blog Practical, real-world tips fore-learning success. Word of Mouth: The Articulate Blog The inside scoop for Articulate news and product updates.
Word of Mouth Blog - Weekly Recap: Expert Tips and Insights from the Articulate Community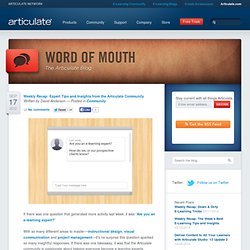 Publications
Welcome to YUDUfree Explore the YUDUfree library to read online magazines, free eBooks and other digital content. Browse thousands of free digital magazines or buy titles in the YUDUfree Store. Self-publish your own digital magazines, eBooks, digital brochures and more with our free publisher software. Simply upload your PDFs to create search engine friendly page-turning publications that can be emailed or added to your website. Create your own personalised library to store and share your content.