Dagobert56
André Colombey
Over this past weekend, I attended the 1st Annual Wyoming TEC Conference. TEC stands for Technology in the Evolving Classroom. During this conference, I had the fortunate opportunity to sit in on Angie Spann's session on 21st Century Tools. Angie is a Librarian and Media Specialist at Sweetwater School District #1.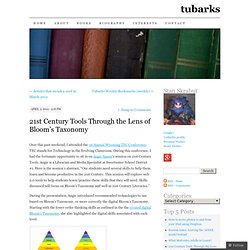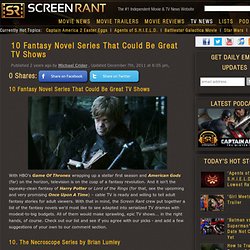 10 Fantasy Novel Series That Could Be Great TV Shows
With HBO's Game Of Thrones wrapping up a stellar first season and American Gods (far) on the horizon, television is on the cusp of a fantasy revolution. And it isn't the squeaky-clean fantasy of Harry Potter or Lord of the Rings (for that, see the upcoming and very promising Once Upon A Time) – cable TV is ready and willing to tell adult fantasy stories for adult viewers.With that in mind, the Screen Rant crew put together a list of the fantasy novels we'd most like to see adapted into serialized TV dramas with modest-to-big budgets. All of them would make sprawling, epic TV shows... in the right hands, of course.Check out our list and see if you agree with our picks - and add a few suggestions of your own to our comment section.
Actualités