Free
Buy & Freely Download Cool Fonts & Typefaces | HypeForType. Top 13 Webfonts for Headline Use. Today, webfonts abound.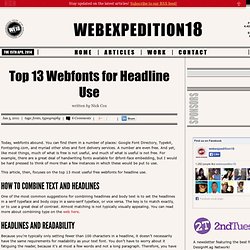 You can find them in a number of places: Google Font Directory, Typekit, Fontspring.com, and myriad other sites and font delivery services. A number are even free. And yet, like most things, much of what is free is not useful, and much of what is useful is not free. For example, there are a great deal of handwriting fonts available for @font-face embedding, but I would be hard pressed to think of more than a few instances in which these would be put to use. This article, then, focuses on the top 13 most useful free webfonts for headline use. Download the 95 best free fonts | Typography. We've scoured the web to present you with a fine and varied selection of free fonts.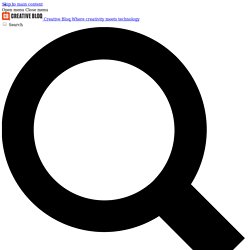 Including scripts, serifs, and a range of ligatures, these fonts will give you greater flexibility in your designs, and add to your arsenal of design tools. This list represents the 100 best free fonts we've found in a variety of styles. However, for specialist fonts that won't cost you a penny, read these: Show All Free Fonts. This license can also be found at this permalink: ———————————————————————————————————— Fonthead Design End User License Agreement———————————————————————————————————— By downloading and/or installing Fonthead Design fonts ("software") you agree to the following user license terms: 1) Grant of License: The purchase of this software grants to you ("user") as licensee, the non-exclusive right to use and display the software at a single home or business location on a maximum of 5 CPUs.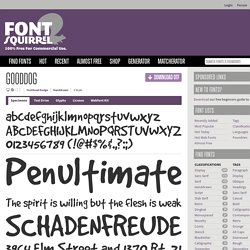 You also may give a copy of this software to any service bureau which you hire to output your film, paper or color proofs, provided that they do not use the font software for any purpose other than outputing your work. They may keep the font software on file for use with future jobs on your behalf. Dieter Steffmann @ typOasis. Moderne Schwabacher. Resources - Stencil Revolution. Freebies | Web Design Ledger. 599 shares 8 Must Have Free Fonts for your Designs Need some fresh fonts for your new projects?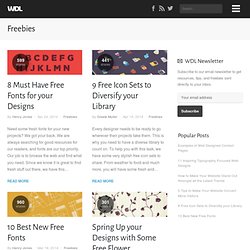 We got your back. New & Fresh Fonts. 1001 Free Fonts - Download Free Fonts for Windows and Macintosh. 40 Free Fonts Retro And Vintage. Vintage and retro style designs can be a beautiful thing.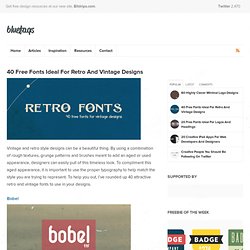 By using a combination of rough textures, grunge patterns and brushes meant to add an aged or used appearance, designers can easily pull of this timeless look. To compliment this aged appearance, it is important to use the proper typography to help match the style you are trying to represent. To help you out, I've rounded up 40 attractive retro and vintage fonts to use in your designs. Bobel. 50 Fresh Free Fonts of 2010. Though there's a broad variety of fonts available for download online, designers keep on tracing the fresh ones to enhance their design copy, a website, brochure, or even an advertisement in a brand new an' awesome way.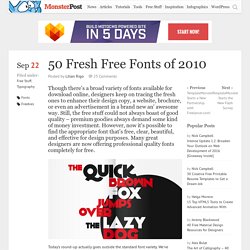 Still, the free stuff could not always boast of good quality – premium goodies always demand some kind of money investment. However, now it's possible to find the appropriate font that's free, clear, beautiful, and effective for design purposes. Dafont. Lost Type Co-op | Browse Fonts - StumbleUpon. Minimalist Categoy. 40 Free Fonts. FreebiesBy TimothyBlake · On April 19, 2010 A sweet collection of carefully handpicked high quality free fonts, which are all suitable to be used for creating attractive typography headlines which will attract people's attention.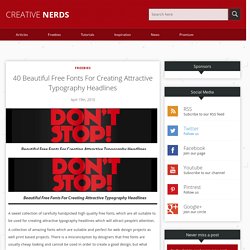 A collection of amazing fonts which are suitable and perfect for web design projects as well print based projects. There is a misconception by designers that free fonts are usually cheap looking and cannot be used in order to create a good design, but what designers don't realise is that there is the odd good free font it just takes time in order to find the perfects ones.
Designfreebies. 36 High-Quality Latest Free Fonts To Enhance Your Designs | Fonts | instantShift - StumbleUpon. Typography is the art and techniques of arranging type, type design, and modifying type glyphs.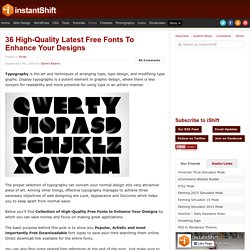 Display typography is a potent element in graphic design, where there is less concern for readability and more potential for using type in an artistic manner. The proper selection of typography can convert your normal design into very attractive piece of art. Among other things, effective typography manages to achieve three necessary objectives of web designing are Look, Appearance and Outcome which helps you to keep apart from normal wave. Below you'll find Collection of High-Quality Free Fonts to Enhance Your Designs by which you can save money and focus on making great applications. Calligraphy.
50 Free Fonts. 2010 is just going to end leaving good and bad memories and moments for everybody. 2010 also gave us some of the most professional, creative, fanciful, elegant, imaginative and graceful fonts of all time.
Today we have collected a collection of top 50 free fonts created in 2010. We hope you will like this collection. You can download these fonts for free, some of them required registration so you will have to sign-up or sign-in. 65 Beautiful Fonts.
---