Music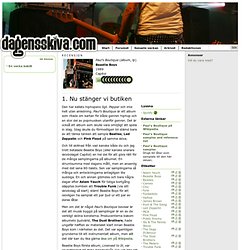 dagensskiva.com - sedan 1999-05-13
Den har kallats hiphopens Sgt. Pepper och inte helt utan anledning. Paul's Boutique är ett album som ritade om kartan för både genren hiphop och en stor del av popmusiken utanför genren. Det är också ett album som skulle vara omöjligt att spela in idag.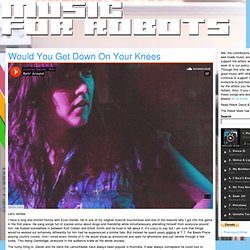 We, the contributors, love and support well-made music and make every effort to support the artists we love by purchasing their work (it is our policy only to post what we own). Through this site, we're simply trying to share good music with others who will also hopefully continue to support these artists. We encourage everyone to purchase music and concert tickets for the artists you feel merit your hard earned dollars. Also, if you own the copyright to one of these songs and would like a song removed, please let us know. Read Robot David B. elsewhere The Robot Mark has a tumblr.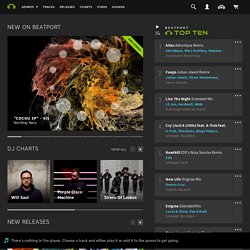 If you were dancing in London in the '90s, there's a good chance at some point that you traded in your sneakers for Moschino loafers or high heels, your hoodie for a proper shirt or dress, and made the move from jungle to garage. If that sounds familiar, a new documentary on the London scene of yore, Music Nation, produced as a partnership between Dazed & Confused and the UK's Channel 4 TV, is for you—particularly its first part, Brandy & Coke, which examines the emergence of London's garage/2-step scene.
Artist Advocacy