Tools and resources
The Massive Dev Chart: B/W Film Development Times, Processing Data
Picklish - Let Your Photos Play
Carbonmade: Your online portfolio.
PhotoShelter™ - Archive, Buy, Sell Photographs
Maintain control Each gallery has a flexible permission system so you can determine exactly who can see your photos and who can download them. Finish strong Use exclusive features like Quick Send or Instant Sale to improve how you deliver files and close deals. Don't waste another moment with email attachments or DVDs.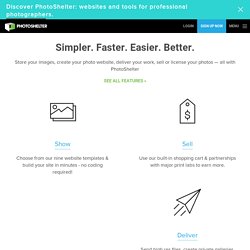 A N I M O T O: the end of slideshows
TinEye
This website is about one thing: Learning how to use off-camera flash with your DSLR to take your photos to the next level. Or the next ten levels. If you are a complete beginner at lighting, you are in the right place.
Welcome to Strobist.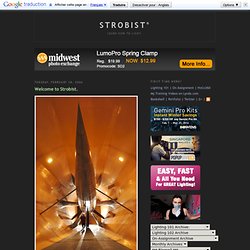 - s8 reversal lab -
180+ Resources sites to download Royalty Free Stock images
Home»Inspiration» 180+ Resources sites to download Royalty Free Stock images Everyone like photographs and like to mix with your creative work in design community.we have to be aware of copyright policy of every image we use.-some images are to be paid and some are free. We need high resolution images for our work which is royalty free and can be used for Personal and commercial purpose. so here i have mentioned some Resource list for royalty free stock images. "even now some users does n`t care about copyright / license of that particular images and later they suffer from them, its better to see the license of the image and move ahead in your work".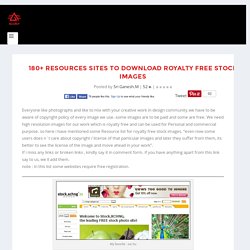 Online image editor pixlr free - fix photos direct in your browser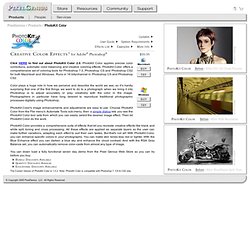 PhotoKit Color
Click HERE to find out about PhotoKit Color 2.0. PhotoKit Color applies precise color corrections, automatic color balancing and creative coloring effects. PhotoKit Color offers a comprehensive set of coloring tools for Photoshop 7.0, Photoshop CS and Photoshop CS2 for both Macintosh and Windows. Runs in 16 bits/channel in Photoshop CS and Photoshop CS2.
rsizr - intelligent image resizing
Exposure-Mat - Free Light Meter
What Is The Exposure-Mat ? The Exposure-mat is based on the principle that at an aperture of f16 on a bright sunny day which can be quantified as a light level of LV 15 using ISO 100 film. Given these conditions your pictures will be properly exposed when the shutter speed is the reciprocal of the film speed i.e. 1/100th of a second, modern cameras usually have 1/125th of a second as the nearest shutter speed to this, which is within 1/3 of a stop and therefore quite acceptable. Far better explanations of this phenomenon are available from Fred Parker at www.fredparker.com and Dick Sullivan at Flyspec Publications. EV vs LV