Online Tools
Site44 Creates Web Sites from Dropbox Folders, Perfect for Personal Landing Pages and Resumes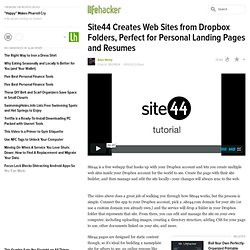 Site44 is a free webapp that hooks up with your Dropbox account and lets you create multiple web sites inside your Dropbox account for the world to see. Create the page with their site builder, and then manage and edit the site locally—your changes will always sync to the web. The video above does a great job of walking you through how Site44 works, but the process is simple. Connect the app to your Dropbox account, pick a .site44.com domain for your site (or use a custom domain you already own,) and the service will drop a folder in your Dropbox folder that represents that site.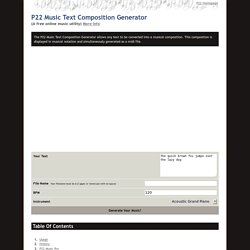 The P22 Music Text Composition Generator allows any text to be converted into a musical composition.
Hide My Ass! Web Proxy
There are many people out there complaining about the Firefox RAM Memory Bug. Lets get it straight. It's not a bug. It's part of the cache feature. This 'feature' is how the pages are cached in a tabbed environment. To improve performance when navigating (studies show that 39% of all page navigations are renavigations to pages visited less than 10 pages ago, usually using the back button), Firefox implements a Back-Forward cache that retains the rendered document for the last five session history entries for each tab.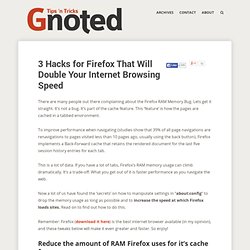 Content-Aware Image Sizing [EN]