Android
Google lance un MOOC pour apprendre à développer pour Android. Un cours créé par Google pour apprendre à développer des applications Android.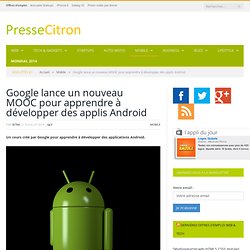 Après les annonces faites durant la conférence Google I/O, savoir développer pour Android n'a peut-être jamais été aussi intéressant. Durant celle-ci, la firme de Mountain View a dévoilé Android L, la prochaine version du système d'exploitation mobile, mais également Android Auto et Android TV. Introduction. Installing the SDK. You should have already downloaded the Android SDK Tools.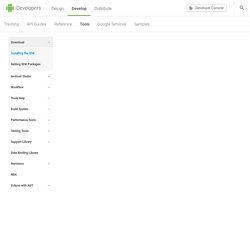 (If you downloaded the ADT Bundle, you should instead read Setting Up the ADT Bundle.) The SDK Tools package is not the complete SDK environment. It includes only the core SDK tools, which you can use to download the rest of the SDK packages (such as the latest system image). Getting started on Windows Your download package is an executable file that starts an installer.
---