Painting
Watercolor Female Portrait | FindInspirations.com. Silvia Pavarini, Italywebsite: silviapavarini.blogspot.com Monsieur Qui, Pariswebsite: monsieurqui.com Stella im Hultberg, USAwebsite: art scrap blog Yoco Nagamiya, Japanwebsite: yoco-nagamiya.jp Miwa Kaburaki, Japanwebsite: miwakaburaki.com Medienpunk/Frederic, Germanywebsite: flickr.com/photos/medienpunk.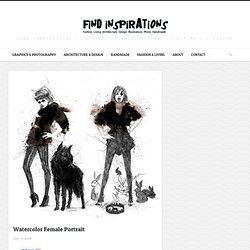 Watercolour : Stina Persson. 35 Inspiring Color Palettes from Master Painters | Art Varsity. Putting together a great color palette for your design work can be one of the most challenging aspects of any project.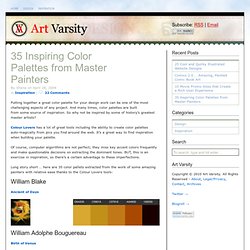 And many times, color palettes are built from some source of inspiration. So why not be inspired by some of history's greatest master artists? Colour Lovers has a lot of great tools including the ability to create color palettes auto-magically from pics you find around the web. Beautiful Watercolor Landscapes (12 pieces) Z.L.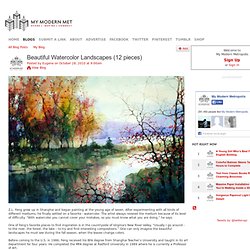 Feng grew up in Shanghai and began painting at the young age of seven. After experimenting with all kinds of different mediums, he finally settled on a favorite - watercolor. The artist always revered the medium because of its level of difficulty. The Surreal Paintings of Vladimir Kush | Designerscouch #thecritiquenetwork. 20 Amazing Watercolor Masterpieces. This is the first of its kind post on Designzzz.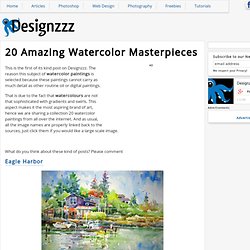 The reason this subject of watercolor paintings is selected because these paintings cannot carry as much detail as other routine oil or digital paintings. That is due to the fact that watercolours are not that sophisticated with gradients and swirls. This aspect makes it the most aspiring brand of art, hence we are sharing a collection 20 watercolor paintings from all over the internet.
And as usual, all the image names are properly linked back to the sources, just click them if you would like a large scale image. The Lettered Set: Create your own watercolor masterpiece with clip art and masking tape. I believe that everyone has the ability to create a really cool piece of art with their own two hands.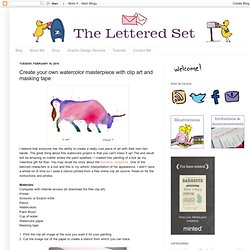 The great thing about this watercolor project is that you can't mess it up! The end result will be amazing no matter where the paint splatters. I created this painting of a bull as my Valentine gift for Ran. You may recall his story about the Banditos Jalapeños.
---