Cookies/Brownies
Chocolate Chip Cookie Dough Truffles | recipegirl.com - StumbleUpon. Chocolate Chip Cookie Dough Truffles I've never liked chocolate chip cookies.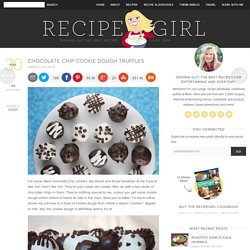 Go ahead and throw tomatoes at me if you'd like, but I don't like 'em. They're just a plain old cookie, after all, with a few studs of chocolate chips in them. Giant Chocolate Chip Cookie Baked in a Skillet - Recipe (Oh Nuts Blog) You've had milk.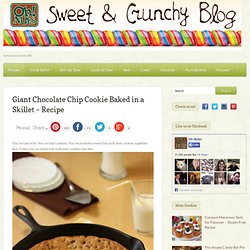 You've had cookies. You've probably even had milk and cookies together. But I'll bet you've never had milk and cookies like this. Allow me to introduce you to the skillet Giant Chocolate Chip Cookie Cookie, also known as My New Best Friend. This ingenious recipe is a variation of your basic chocolate chip cookie, with one huge (pun intended) difference. Cravings - Holiday Cookies. Now that it's December, I am officially in the mood for some delicious holiday sweets!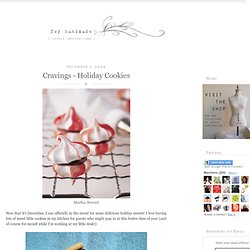 I love having lots of sweet little cookies in my kitchen for guests who might pop in at this festive time of year (and of course for myself while I'm working at my little desk!) I used to have a great book of holiday cookie recipes, but somehow it seems to have gotten lost when we moved last year. Every recipe had a little bit of history with each cookie, and I just loved telling the story of where each cookie came from as my friends and family enjoyed each little, teeny bite :) Now that the season is upon us again, I am trying to put together a great little list of beautiful holiday cookies that I can whip up while I'm bored (yea, cause that happens!)
Hope you get inspired to bake up a little something! Chocolate Chip Oreo Cookies. Chocolate Chip Oreo Cookies I procrastinate from my homework the best when I'm baking.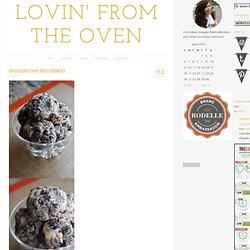 Seriously. Instead of writing a 1000 word paper, I browse through my bookmarks on my computer and decide what I want to bake. After figuring out my next culinary mission, I get right to it and start mixing my little heart away. Red Velvet Cheesecake Brownies. Red Velvet Cheesecake Brownies These Red Velvet Cheesecake Brownies are rich, decadent and so perfect for Valentine's Day!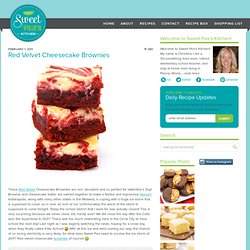 Brownie and cheesecake batter are swirled together to make a festive and impressive dessert. Indianapolis, along with many other states in the Midwest, is coping with a huge ice storm that is supposed to cover us in over an inch of ice. Chocolate Chip Bars. The cookies in these photos came fresh out of the refrigerator the day after I made them.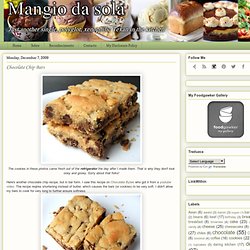 That is why they don't look ooey and gooey. Sorry about that folks! Here's another chocolate chip recipe, but in bar form. I saw this recipe on Chocolate Bytes who got it from a youtube video. The recipe reqires shortening instead of butter, which causes the bars (or cookies) to be very soft.
---