Corporate-blogging
thisMoment - save and share the moments of your life
10 Tools to Make Your Blog Smarter, Faster, Better | Digital Med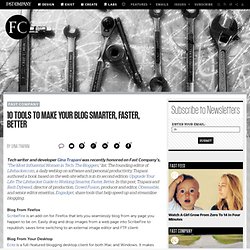 Tech writer and developer Gina Trapani was recently honored on Fast Company's, "The Most Influential Women in Tech: The Bloggers," list.
This project contains a number of converters to and from different Blog services. The code is written in Python with scripts to execute the conversions either on the command-line, through a Windows batch script, or hosted on Google App Engine.
blog convertor -- Convert your blog from one platform to another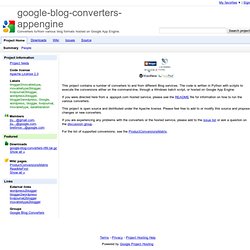 Retaggr - your online presence everywhere
The WordPress Theme for Serious Online Publishers — Thesis Theme
Thesis Skins are the realization of over 5 years of dedication to a single cause: Providing you with optimized, beautiful, and customizable designs that you can use without sacrificing any mission-critical functionality or having to learn a new system (as is the case when you switch from one WordPress theme to another).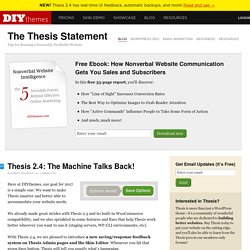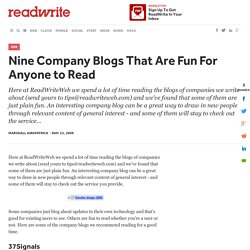 Nine Company Blogs That Are Fun For Anyone to Read - ReadWriteWe
Here at ReadWriteWeb we spend a lot of time reading the blogs of companies we write about (send yours to tips@readwriteweb.com) and we've found that some of them are just plain fun. An interesting company blog can be a great way to draw in new people through relevant content of general interest - and some of them will stay to check out the service you provide. Some companies just blog about updates to their own technology and that's good for existing users to see.
According to a recent report by Forrester Research that looked at 90 blogs from Fortune 500 companies, most corporate blogs are "dull, drab, and don't stimulate discussion."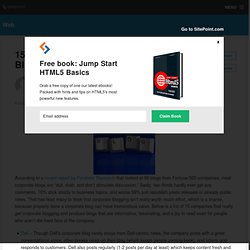 Blogs
Weblog Tools Collection
The Real Failure of Cuil
Best Wordpress Themes collection || WP themes || Wordpress templ
Social Media Monitoring and Analysis with SM2 from Techrigy
Do you know the process your customers take to buy and connect with you? Their journey is often filled with many steps, stops and starts.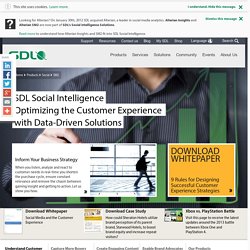 Skitch.com + Skitch = fast and fun screen capture and image shar
Secondbrain - All Your Content
100 Personal Branding Tactics Using Social Media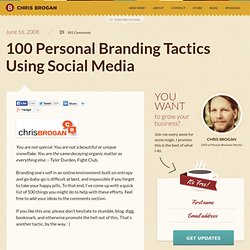 You are not special.
Design Disease - Professional Blog Design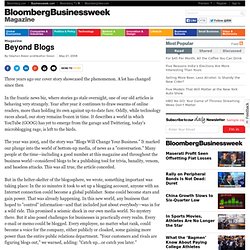 Three years ago our cover story showcased the phenomenon. A lot has changed since then
Beyond Blogs
PodCamp Boston New Media Social Media Conference
delivering tweets by the dozen
The Zokutou Word Meter
Make Money Online with ProBlogger Blog Tips
Zaadz: Connect. Grow. Inspire. Empower.
Wired 15.04: The See-Through CEO
Fortune 500 Business Blogging Wiki / Fortune 500 Business Bloggi
Legal Technology - As Blogging Grows, So Do Its Do's and Do
Blog: Policies compared: Today's corporate blogging rules
Charlene Li's Blog: Blogging policy examples
Blog: Corporate Blogging Policies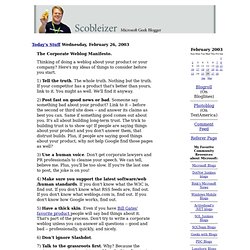 The Corporate Weblog Manifesto.
Scobleizer: Microsoft Geek Blogger
drupal.org | Community plumbing