Corporate-blogging
Close Hasbro Game Night Hasbro Planning your next game night with your friends? Look no further than this new YouTube Channel.
thisMoment - save and share the moments of your life
10 Tools to Make Your Blog Smarter, Faster, Better | Digital Med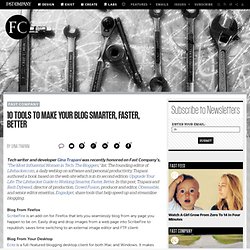 Tech writer and developer Gina Trapani was recently honored on Fast Company's, "The Most Influential Women in Tech: The Bloggers," list. The founding editor of Lifehacker.com, a daily weblog on software and personal productivity, Trapani authored a book based on the web site which is in its second edition: Upgrade Your Life: The Lifehacker Guide to Working Smarter, Faster, Better. In this post, Trapani and Barb Dybwad, director of production, Crowd Fusion, producer and editor, Obsessable, and senior editor emeritus, Engadget, share tools that help speed up and streamline blogging. Blog From FirefoxScribeFire is an add-on for Firefox that lets you seamlessly blog from any page you happen to be on. Easily drag and drop images from a web page into ScribeFire to republish; saves time switching to an external image editor and FTP client.
This project contains a number of converters to and from different Blog services. The code is written in Python with scripts to execute the conversions either on the command-line, through a Windows batch script, or hosted on Google App Engine. If you were directed here from a .appspot.com hosted service, please see the README file for information on how to run the various converters. This project is open source and distributed under the Apache license. Please feel free to add to or modify this source and propose changes or new converters. If you are experiencing any problems with the converters or the hosted service, please add to the issue list or ask a question on the discussion group.
blog convertor -- Convert your blog from one platform to another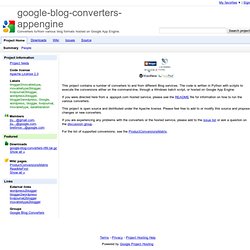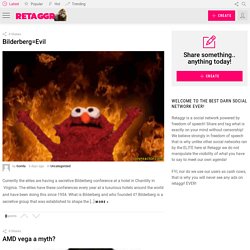 Thank you and goodnight. With a sad heart, we've decided it's time to shut down Retaggr. This will happen sometime this month (October). There are other free services (easily googleable) that will serve as suitable replacements. The key principles behind Retaggr have all moved on to other projects, and unfortunately just no longer have time to maintain what had become a labour of love. We're immensely proud of what we built, the avid following that we accumulated, and of having provided a service that many seemed to find so valuable.
Retaggr - your online presence everywhere
The WordPress Theme for Serious Online Publishers — Thesis Theme
With the new Pearsonified Skin for Thesis, you will… Look smashing from every angle thanks to a finely-tuned responsive design. Enjoy a big header image and a stunning way to present your videos. Craft a feel that's uniquely you with eye-popping color scheme functionality and one of 69 Google Fonts available right out of the box. Get ready to grow with custom templates for every occasion, including high-converting landing page templates.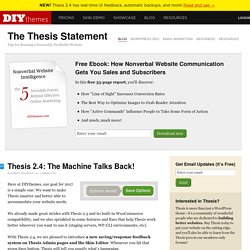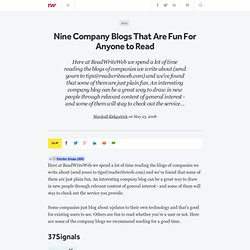 Nine Company Blogs That Are Fun For Anyone to Read - ReadWriteWe
Here at ReadWriteWeb we spend a lot of time reading the blogs of companies we write about (send yours to tips@readwriteweb.com) and we've found that some of them are just plain fun. An interesting company blog can be a great way to draw in new people through relevant content of general interest - and some of them will stay to check out the service you provide. Some companies just blog about updates to their own technology and that's good for existing users to see. Others are fun to read whether you're a user or not. Here are some of the company blogs we recommend reading for a good time.
According to a recent report by Forrester Research that looked at 90 blogs from Fortune 500 companies, most corporate blogs are "dull, drab, and don't stimulate discussion." Sadly, two-thirds hardly ever get any comments, 70% stick strictly to business topics, and worse 56% just republish press releases or already public news. That has lead many to think that corporate blogging isn't really worth much effort, which is a shame, because properly done a corporate blog can have tremendous value. Below is a list of 15 companies that really get corporate blogging and produce blogs that are informative, fascinating, and a joy to read even for people who aren't die-hard fans of the company.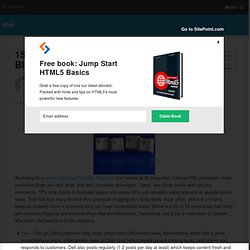 Blogs
Weblog Tools Collection
The landscape of news has changed so much over the last few years that news about a particular topic or platform is readily available to anyone within an instant. With WordPress, I imagine that could be one of the perks of powering over 16% of the web, but it's true that news is becoming incredibly accessible. In short, news is everywhere. Speaking of WordPress in general, you can of course acquire official direct news from WordPress News, but you can also take a peak behind the curtain and follow news in the making at Make WordPress.org. Though it's only specific to the WordPress.com blogging platform, WordPress.com News is also worth watching for WordPress development news, as WordPress.com users often get access to new WordPress features before they're released, so you'll be able to try new features rather than just read about them.
The Real Failure of Cuil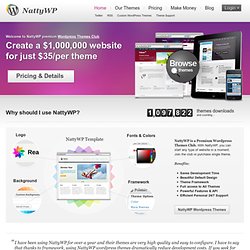 " I have been using NattyWP for over a year and their themes are very high quality and easy to configure. I have to say that thanks to framework, using NattyWP wordpress themes dramatically reduce development costs. If you seek for wordpress theme that needs quick and complicated customization, then NattyWP is the right place for you. I'm VERY impressed by the NattyWP support - these guys have been awesome!
Best Wordpress Themes collection || WP themes || Wordpress templ
Social Media Monitoring and Analysis with SM2 from Techrigy
Do you know the process your customers take to buy and connect with you? Their journey is often filled with many steps, stops and starts. What you do to help them along the way makes all the difference in gaining a competitive foothold. Taking action to improve the experiences your customers have within that journey can convert them from shoppers to customers, and then to advocates. Too often customers don't ask for what they want, and rarely do they behave in the way you expect them to; however, they are telling others directly in social media. Taking a walk in your customer's shoes isn't necessarily a walk in the park, but it can provide a rich and contextual view into exactly where the customer is in their journey.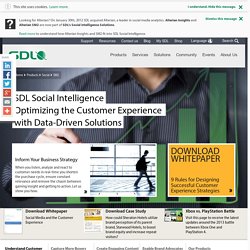 Skitch.com + Skitch = fast and fun screen capture and image shar
Secondbrain - All Your Content
100 Personal Branding Tactics Using Social Media
You are not special. You are not a beautiful or unique snowflake. You are the same decaying organic matter as everything else. – Tyler Durden, Fight Club. Branding one's self in an online environment built on entropy and go-baby-go is difficult at best, and impossible if you forget to take your happy pills.
Inspirational Gig Poster Design How to sum up a mood, a movement and the music in a single image is the challenge graphic designers are faced with the world over. Capturing the personality of a band on a blank canvas can be terrifying, but the usual lack of brief can provide fantastic creative freedom. Designers will be left to use their own style and devices. Branding and Start-Up Tips for Designers Branding is one of the most important things any start-up must think about.
Design Disease - Professional Blog Design
Three years ago our cover story showcased the phenomenon. A lot has changed since then In the frantic news biz, where stories go stale overnight, one of our old articles is behaving very strangely. Year after year it continues to draw swarms of online readers, more than holding its own against up-to-date fare. Oddly, while technology races ahead, our story remains frozen in time. It describes a world in which YouTube (GOOG) has yet to emerge from the garage and Twittering, today's microblogging rage, is left to the birds.
Beyond Blogs
PodCamp Boston New Media Social Media Conference
While we gear up for a new experiment and experience in Podcamp East, we're letting Podcamp Boston take a break and breathe a little. We know you will miss this old standby Boston event. We're sure with all the wonderful events that happen in the area you'll find great knowledge everywhere. If you're looking for a great place to find some of them, check out Joselin Maine's Tweetup Boston which has a calendar of great events. Follow some of the great Boston people like Steve Garfield and Jeff Cutler, both of whom mention a wide variety of events often. You can also find knowledge happening at Social Media Club Boston, they also have a calendar for Boston events as well.
delivering tweets by the dozen
The Zokutou Word Meter
Make Money Online with ProBlogger Blog Tips
Zaadz: Connect. Grow. Inspire. Empower.
Wired 15.04: The See-Through CEO
Fortune 500 Business Blogging Wiki / Fortune 500 Business Bloggi
Legal Technology - As Blogging Grows, So Do Its Do's and Do
Blog: Policies compared: Today's corporate blogging rules
Charlene Li's Blog: Blogging policy examples
Blog: Corporate Blogging Policies
Scobleizer: Microsoft Geek Blogger
drupal.org | Community plumbing