Diner
This is my go-to recipe when I've had a crazy day, I'm running 30 minutes behind, and I'm starving . These chicken strips are healthy, delicious and nearly as easy to throw together as the frozen chicken tenders you find at the grocery store. Served with a couple quick sides like a tossed salad and sliced carrots, it's complete meal that's ready in 20 minutes. Here are the key ingredients.
Grilled Cheese Social
Have you ever seen the movie Eyes Wide Shut? No? Yeah, me neither. But from what I've heard, I know that it's super weird, extremely dark, completely creepy, and totally confusing, but also inexplicably awesome.
http://www.stumbleupon.com/su/2OJHpo/punchfork.com/search/chicke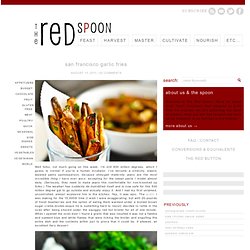 Well folks, not much going on this week.