Diner
This is my go-to recipe when I've had a crazy day, I'm running 30 minutes behind, and I'm starving . These chicken strips are healthy, delicious and nearly as easy to throw together as the frozen chicken tenders you find at the grocery store. Served with a couple quick sides like a tossed salad and sliced carrots, it's complete meal that's ready in 20 minutes. Here are the key ingredients.
Grilled Cheese Social
Today is absolutely disgusting in New York. Cold rain, sloshy grey snow, and a layer of smog that just instantly makes you depressed is looming over us. Every time I close my eyes, I'm basically dreaming about summer and all of its day drinking and eating by the Williamsburg waterfront. But instead of being all depressed, I've got a cure for today's gloom and doom and of course, it's in the form of a recipe.
http://www.stumbleupon.com/su/2OJHpo/punchfork.com/search/chicke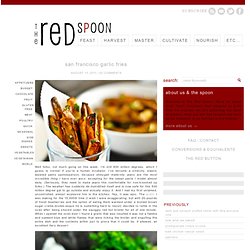 Well folks, not much going on this week. I'm still 800 million degrees, which I guess is normal if you're a human incubator. I've become a stretchy, elastic waisted pants spokesperson, because ohmygah maternity jeans are the most incredible thing I have ever worn , excepting for the sweat pants I model almost daily. (Seriously, they need to make jeans this comfortable for non-knocked up folks.)