Google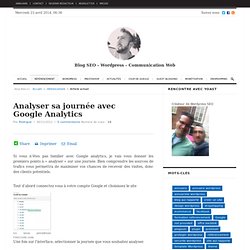 Si vous n'êtes pas familier avec Google analytics, je vais vous donner les premiers points à « analyser » sur une journée. Bien comprendre les sources de trafics vous permettra de maximiser vos chances de recevoir des visites, donc des clients potentiels. Tout d'abord connectez vous à votre compte Google et choisissez le site
Analyser sa journée avec Google Analytics - Agence Web Cree1site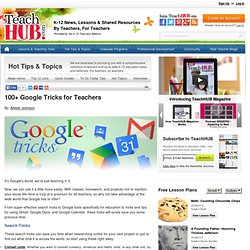 It's Google's world, we're just teaching in it.
Google's Apps for Education and the New Privacy Policy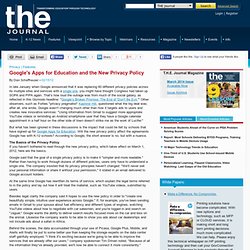 Privacy | Features Google's Apps for Education and the New Privacy Policy
Google Apps is one of the powerful digital toolkit for teachers.
81 Ways Teachers Can Use Google Forms with Their Students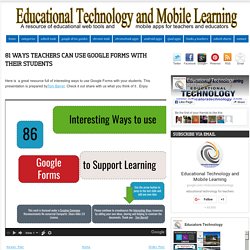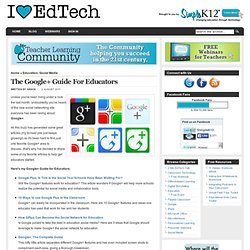 Home » Education, Social Media
After covering everything that Google Search has to offer, you can easily forge that search only forms one small part of the Google behemoth. With so many different features and clients available, it's very easy to use the basic features for each and leave it at that.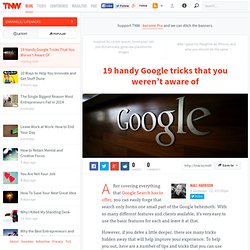 I have created example forms for each of the different topics, follow the links in each of the ten sections. Use this form to gather some indication from your new class about their likes and dislikes, their favourite lessons or after school clubs they enjoy. It will help you to build your relationships with children as you quickly learn more about them.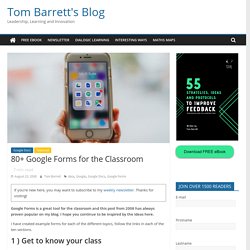 Google Docs is a user friendly suite of online collaborative tools that come with tremendous potential for use in the classroom. Last year all of the students in our school received Google Docs accounts and I was kept quite busy getting students and teachers up and running with the new tools, then discovering innovative ways to use them as effective tools for learning.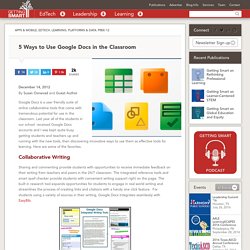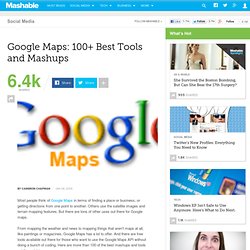 Most people think of Google Maps in terms of finding a place or business, or getting directions from one point to another. Others use the satellite images and terrain mapping features.
Google Earth Links
Surveillez l'activité de votre site au moment même où elle a lieu : identifiez immédiatement les éléments performants et ceux qui ne le sont pas. En savoir plus Vos investissements dans les médias sociaux méritent mieux que des tâtonnements. Procurez-vous des données et des informations directement exploitables. En savoir plus Découvrez comment vos canaux marketing interagissent pour générer des ventes et des conversions.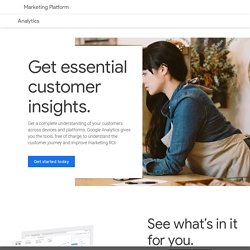 gReader (Google Reader | RSS)
Gmail - Version Juillet 2013
Les messages de votre boîte de réception sont classés en catégories ("Social", "Promotions", "Mises à jour", etc.) Les catégories peuvent apparaître sous formes d'onglets de la boîte de réception et de libellés.
[Astuce] Mettez en forme vos textes sur Hangouts
Une nouvelle astuce a été publié sur Google Plus Daily.