Pics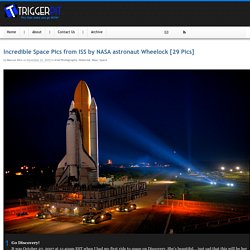 Go Discovery! It was October 23, 2007 at 11:40am EST when I had my first ride to space on Discovery. She's beautiful… just sad that this will be her last voyage.
The Tunnel House
mobile homeless shelter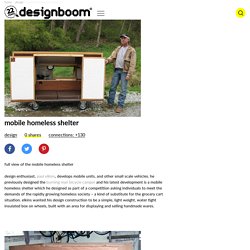 full view of the mobile homeless shelter design enthusiast, paul elkins, develops mobile units, and other small scale vehicles.
Facebook
Nirvana by Pignotti Maurizio
Bob Gruen, Rock and Roll Photographer - The Sex Pistols Photos
digg On March 10, 1869, railroad officials, political leaders and work gangs converged at Promontory Point, Utah, to drive in the last spike of the Pacific Railroad, the first of five transcontinental railroads built in the 19th century. The driving of the spike linked the Union Pacific line built from East to West with the Central Pacific, which had commenced construction in California. On January 28, 1986, after about 73 seconds into its launch, space shuttle Challenger exploded, leading to the deaths of its seven crew members, which included the first teacher in space. The first transcontinental telegraph line went into operation 149 years ago on October 24, 1861, when the gap between the country's eastern and western networks was closed. The year before, Congress passed the Pacific Telegraph Act, subsidizing its construction and Hiram Sibley, president of the Western Union Telegraph Company, organized crews to build west from Omaha and East from Carson City to Salt Lake City.