Pics
Incredible Space Pics from ISS by NASA astronaut Wheelock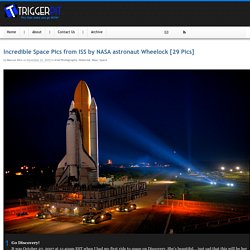 Go Discovery! It was October 23, 2007 at 11:40am EST when I had my first ride to space on Discovery. She's beautiful… just sad that this will be her last voyage.
The Tunnel House
Facebook
Nirvana by Pignotti Maurizio
Hubble Heritage Gallery of Images
- StumbleUpon
Vintage Weight Gain Ads | How to be a Retronaut
Bob Gruen, Rock and Roll Photographer - The Sex Pistols Photos
11 Awesomely Incorrect Test Answers from Kids from You're Doing It Right
Want to keep your kids occupied and learn something new? ArcadeMap.com is now introducing some educational apps to you for keeping your little ones busy and practice their motorskill, creativity, mathematics ability and alphabetic principle while using their iPad/iPhone. 1. Bizzy Bear on the Farm Review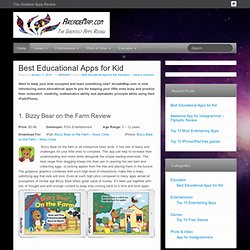 31+ Great Iconic Photos from History – Dont miss these pics !!!!!
31+ Great Iconic Photos from History - Dont miss these pics !!!!! | funbazaar.com