Network tools
Mega Tools There are lots of specialized tools out there, but sometimes you just need one good tool to get the job done.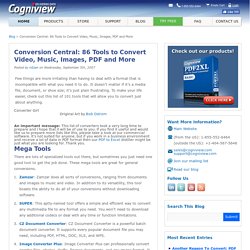 Ramsinks
Some of the tips below are effortless to implement and save you a lot of time and energy when dealing with these issues. Let's start with the first proof of the awesomeness of Google…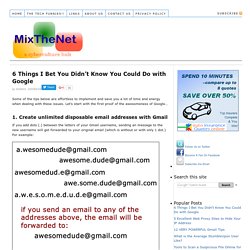 Microsoft Network Monitor Microsoft Network Monitor is a network protocol analyzer that lets you capture, view, and analyze network traffic.
Four Free Tools that every Administrator should Know About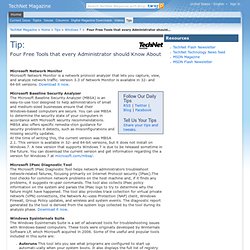 We know administrators love tools that make life easier – especially when they're free! So here are 101 of them!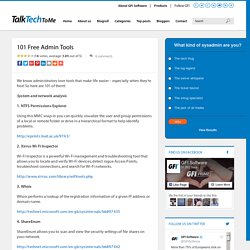 networkingessentials.jpg (JPEG Image, 1308 × 1116 pixels) - Scaled (55%)
How to Set Up a File-Syncing Dropbox Clone You Control
File syncing is a godsend when you work on multiple computers or devices and want to make sure you have the most up-to-date files wherever you log in. While online services like Dropbox may be the most convenient options, there are plenty of reasons you may want to "roll your own cloud" and sync your files to your own web server or just on your local network.