Tech
Zen and the art of Nonprofit Technology Blog. CiviCRM. O'Reilly: What Is Web 2.0. By Tim O'Reilly 09/30/2005 Oct. 2009: Tim O'Reilly and John Battelle answer the question of "What's next for Web 2.0?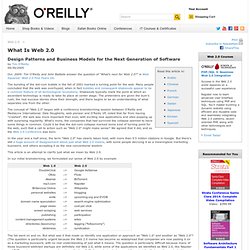 " in Web Squared: Web 2.0 Five Years On. The bursting of the dot-com bubble in the fall of 2001 marked a turning point for the web. Many people concluded that the web was overhyped, when in fact bubbles and consequent shakeouts appear to be a common feature of all technological revolutions. Emily Chang - eHub. Artsy Editor Artsy Editor is an advanced full-screen WordPress WYSIWYG editor.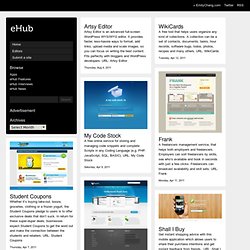 It provides faster, less-hassle ways to format, add links, upload media and scale images, so you can focus on writing the best content. Fits perfectly with bloggers and WordPress developers. URL: Artsy Editor. Home. Google MyWay - How to search Google efficiently. AJAX:Getting Started - Devmo. This article guides you through the AJAX basics and gives you two simple hands-on examples to get you started.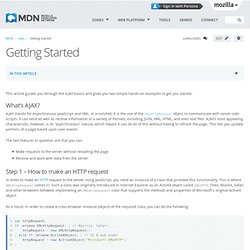 What's AJAX? AJAX stands for Asynchronous JavaScript and XML. TechFoundation - TechFoundation Homepage.
---