Boutiques
Textile accessories designed for your daily by LaIndustriaDeMayka. Follow us on facebook and get discount coupons.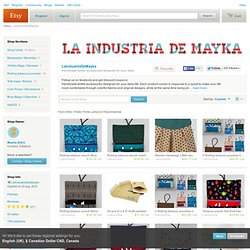 Handmade textile accessories designed for your daily life. Each product comes in response to a quest to make your life more comfortable through colorful fabrics and original designs, while at the same time being an attractive and functional item. All products are hand made by printing all the love and care which can be transmitted using this method. Because of this adding to all this have to be limited editions become exclusive products. Home | SUCK UK. Plonk & Replonk - Cartes postales. Plonk & Replonk Il était une fois un monde sans Photoshop.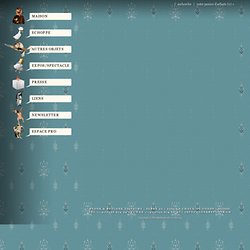 Les cartes postales anciennes sommeillaient dans des cartons. Cadeau de Noel Original : 15012 idées Cadeaux Homme Femme ou Enfant, Cadeau Anniversaire. Birdfeeders - BluGlass™ We have over 20 years experience in tracking down the very best products that combine quality and performance with value - from latest-generation birdfeeders, warm and durable nest boxes and safe, wholesome foods to a comprehensive choice of accessories and other ideas to help enhance your enjoyment of the natural world.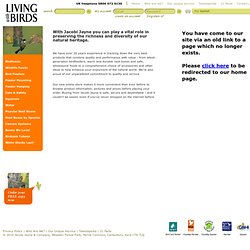 We're also proud of our unparalleled commitment to quality and service. Our new online store makes it more convenient than ever before to browse product information, pictures and prices before placing your order. Buying from Jacobi Jayne is safe, secure and dependable - and it couldn't be easier, even if you've never shopped on the internet before. Pas besoin d'être 25 | Graphistes indépendantes et productrices d'objets graphiques. I Need Nice Things. Perforated Roll of Cotton Placemats+Napkins Product Detail. Papier peint direct : vente decoration murale, tapisserie de maison (chambre ou salon) et papier peint. Ugmonk — Ugmonk Shop. Papi luc — Home.
---