Boutiques
Textile accessories designed for your daily by LaIndustriaDeMayka
laindustriademayka.com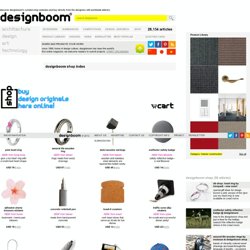 designboom's selection of fun items on our shop are designed and produced by international designers, who ship worldwide - from japan, thailand, taiwan, israel, poland, netherlands, italy, USA ... see designboom shop index! --- privacy designboom does not receive and does not collect credit card information.all payments are made through the paypal service. --- design souvenirs all products sold as 'design souvenirs' are produced by the designers themselves and should be considered as art objects with no specific function. though the designers take care to ensure that the items are free of defects in materials and workmanship, designboom.com and the designers shall not be liable for damage or expense arising directly or indirectly as a consequence of use of the item.
Plonk & Replonk - Cartes postales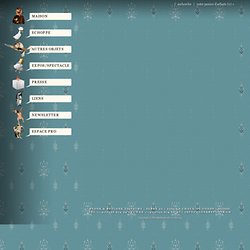 Plonk & Replonk Il était une fois un monde sans Photoshop. Les cartes postales anciennes sommeillaient dans des cartons.
We have over 20 years experience in tracking down the very best products that combine quality and performance with value - from latest-generation birdfeeders, warm and durable nest boxes and safe, wholesome foods to a comprehensive choice of accessories and other ideas to help enhance your enjoyment of the natural world.
Birdfeeders - BluGlass™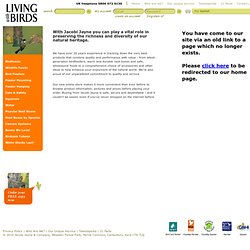 Pas besoin d'être 25 | Graphistes indépendantes et productrices d'objets graphiques
I Need Nice Things
Perforated Roll of Cotton Placemats+Napkins Product Detail
Papier peint direct : vente decoration murale, tapisserie de maison (chambre ou salon) et papier peint
papi luc — Home